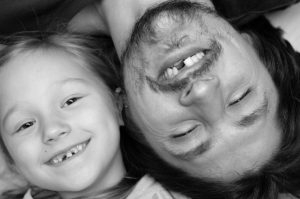 However it happens, losing teeth is always a traumatizing experience. Gaps in your smile negatively affect more than your confidence — they can also interfere with the way you speak, eat and chew. The key to avoiding tooth loss is knowing why it happens, and what you can do to stop it. Keep reading to learn about the top four causes of tooth loss from the Virginia Beach dentist you trust at Smile By Design.

#1: Genes
Your grandmother may have given you her quick humor, but there's a chance she also gave you something that's not so funny — missing teeth. It's called a congenital absence, and it means there's simply no permanent tooth present to replace the baby tooth once it falls out. Congenital absences can vary from a lack of just one tooth to all top or bottom teeth, and are usually successfully replaced with dental implants.
#2: Trauma
Maybe it was a rough game of Sunday afternoon football, or something as serious as a car accident — unexpected trauma can seriously affect our mouths. Many times, facial trauma results in one or more cracked, chipped, broken or completely missing teeth. Unfortunately, trauma is not always apparent at the time of injury, which can lead to more serious decay issues down the line. In the most serious cases, the injured tooth must be completely removed years later.
#3 Dental Diseases
The most common reason for tooth loss is actually gum, or periodontal, disease. Gum disease often occurs from poor oral hygiene, smoking or as a result of other serious conditions, like diabetes or HIV. Once the gums and supporting structures of the teeth have been infected, the jawbone will begin to deteriorate — and once the jaw is no longer strong enough to support the teeth, they then fall out. Severe tooth decay as a result of gum disease can also make tooth extractions necessary.
#4: Teeth Grinding
Stress or issues with the Temporomandibular Joint (TMJ) can cause adults to clench the jaw or grind their teeth at night — and that can result in fractured or broken teeth that, if too severely cracked or if not caught early enough, may require extractions.
How to Prevent Tooth Loss
So you can't do anything to change your genes, and you can't prevent traumatic accidents — but you can make sure you're maintaining the very best in oral hygiene. Good dental habits go a long way in preventing gum disease, for one, so be sure you're brushing for two minutes, twice a day, flossing once a day and visiting your dentist in Virginia Beach every six months. Your teeth were made to last for a lifetime — and we'll help to make sure they do just that.