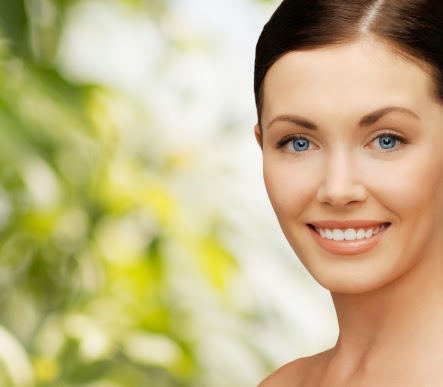 When you see your smile in the mirror or in a photograph,
do you see the smile you want or do you see the smile you've simply settled
for? Perhaps your smile is marred by slightly flawed teeth. Whatever the
reason, you don't have to settle anymore. With
porcelain veneers
,
Dr. Stephanie
Santos and Dr. Vinita Folck
, the dentists at Smile by Design in Virginia
Beach, VA, can give you the smile you've always wanted.
The concerns that porcelain veneers can remedy cover a broad range. For example,
maybe you are bothered by a tooth that is chipped, cracked or broken. Whether
by injury or normal wear and tear, porcelain
veneers can repair these cosmetic worries. Likewise, if you have teeth that
are discolored or stained, veneers can help restore your smile to its natural
whiteness. Gaps and uneven spacing between teeth, slightly crooked or rotated
teeth, and even the shape and length of teeth can all be corrected with the aid
of porcelain veneers.
What
are Porcelain Veneers?
Porcelain
veneers are micro-thin shells of dental porcelain that are
bonded to the surface of your teeth to repair or enhance your smile. When you
come to Smile by Design, we will
need to take impressions and photos of your teeth in order for the dental lab
to fabricate your custom-made porcelain veneers.
But that's not all we do to make sure your new smile
is just right for you. We also take into consideration your facial features,
hair color and eye color. Your veneers need to fit you, not just your smile.
When your porcelain veneers arrive
from the lab, one of our dentists will make sure they are a perfect fit for you
and then use dental cement to bond the veneers to your teeth. With a little
gentle loving care, your new veneers will give you years of smiling satisfaction.
Schedule
an Appointment Today
If you are ready to discuss what
porcelain veneers
can do for you and
your smile, then call the office of
Smile
by Design
in
Virginia
Beach, VA
, to schedule a consultation. We will be glad to see you. Our
office also serves patients in Sandbridge, Norfolk, Fort Story and Portsmouth.