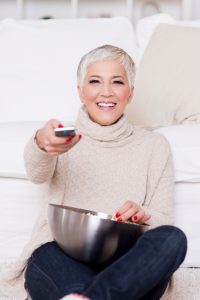 Missing teeth happen for a number of reasons. It could be genes — maybe your mother gave you her knack for tennis, but she could have also given you a few gaps in your mouth. Or perhaps your missing teeth were the result of a traumatic accident, like a car wreck. Whatever caused those gaps in your smile, one thing is for sure — you've got to get them fixed. Did you know that nothing comes closer to a natural tooth replacement than dental implants? Today, learn how your Virginia Beach dentist can help you complete your smile with dental implants.

Dental Implants 101
Just a couple decades ago, dental implants were an expensive and often painful solution for teeth replacement. But things have changed, and today they're an affordable, accessible option for filling in the gaps in a smile. Let's learn a little bit more about how they work.
What Are Dental Implants?
Dental implants are sturdy titanium posts that are surgically implanted into your jaw. After a recovery period of a few months, they're covered with bone (or ossified), super-sturdy and ready to support your new replacement teeth.
What makes dental implants so effective is that they replace the tooth's root — something that other replacement options just don't do. This is key because our bones need stimulation to stay healthy and strong — without it, they'll begin to deteriorate. Tooth roots provide that stimulation in the jaw, so it's vital to replace it in order to prevent further bone and tooth loss.
Am I a Good Candidate for Dental Implants?
Because the dental implants are placed directly into the jaw, it's crucial that there be enough existing jawbone to begin with in order to support the implant. Good candidates will also have solid oral health — severe cases of gum disease, for example, can inhibit the success of dental implants.
To ensure you're a good candidate for dental implants, we'll first perform a thorough oral examination to check for existing bone structure and overall mouth health. It's crucial you share any relevant health information with your dentist during this initial appointment — the success of your dental implants depends on it.
Are Dental Implants a Smart Investment?
When cared for properly, dental implants can easily last the wearer's lifetime. Other replacement options, like non-implant supported dentures or bridges over existing teeth, will likely require refitting as the jawbone deteriorates and changes the mouth's shape over several years. Considering that nothing replaces the tooth and its root like dental implants, and that they can last for decades with no problem, we truly believe dental implants are the smartest replacement option you can choose.
Schedule Your Appointment Today
If you're missing teeth, there's no question about it: dental implants are your best option for replacement. To find out more and confirm if you're a good candidate for dental implants, request your appointment with your Virginia Beach dentist today.