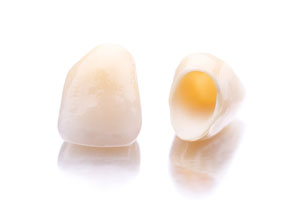 Earlier this month, we outlined the restorative dentistry services you'll find at Smile by Design. For today's post, we'd like to zero-in on just one of them: CEREC one-visit crowns.
Dentists use crowns to help patients restore badly damaged or decayed teeth. That's important, but a typical crown restoration takes at least two appointments to complete, which can be inconvenient. CEREC one-visit crowns take the return visit out of the equation by giving patients a high-quality, custom-made crown in just a single visit.
Here's what you can expect from a CEREC appointment. First, Dr. Volck or Dr. Santos will examine your tooth and take a series of detailed, digital pictures of it. Then, using CEREC's special 3D technology, our Virginia Beach team will design your customized restoration. Once this information has been transmitted to the CEREC milling unit, all you have to do is sit back and relax while it goes to work. Using high-quality dental porcelain, it will create exactly what you need.
When the CEREC milling unit is done, Dr. Volck or Dr. Santos will polish and place your new crown. As we're finishing up, we'll just check to see that it matches the shade and shape of your smile. Then you'll be ready to return to your normal schedule.
Do you want to learn more about how CEREC can help you improve your smile's functionality and appearance? Call Smile by Design today to reserve a consultation appointment. We serve patients from Virginia Beach, Fort Story, Sandbridge, and all surrounding communities.