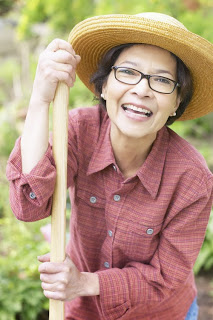 Patients can lose teeth for a variety of reasons—an injury, gum disease, severe decay, or with an extraction procedure. But regardless of why you've lost one or more teeth, looking for a replacement option is important. At Smile by Design in Virginia Beach, Dr. Santos and Dr. Folck offer two excellent options for patients to consider: partial dentures and full dentures.
But first, why is it important to replace missing teeth? Because of the impact they can have on your appearance, but more importantly, the impact they can have your oral and overall health. For patients missing a complete upper or lower row of teeth, eating can be extremely difficult. For patients missing a few upper or lower teeth, it's easy for remaining teeth to shift out of alignment. With a partial denture, you can help retain your smile's healthy alignment, and with a full denture you can enjoy eating and smiling again.
What's more, patients can get either of these options in an implant-supported form. Dental implants provide patients with an enormous amount of stability, because of the way implants mimic the natural structure of teeth.
Do you need a partial or full set of dentures? Dr. Santos and Dr. Folck can help you understand your needs and pinpoint a solution that will give you the best help. During a consultation visit with us, we'll asses your oral health and create a treatment plan that can meet your needs.
Call us today to set up an appointment. We serve patients from Virginia Beach, Fort Story, Sandbridge and beyond.