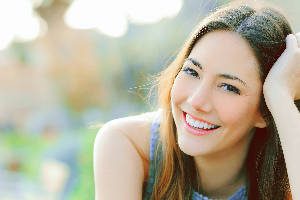 Your family needs a new Virginia Beach dentist. You just moved from another state, or maybe your long-time, trusted dentist has retired. Selecting a dentist is vital to your family's oral health and well-being–and to your peace of mind.  Dr. Stephanie L. Santos and Dr. Vinita John Folck suggest several factors to consider before arriving at your new dental office in Virginia Beach.
What You Must Know
Carefully research the following:
The doctors' education, credentials and skills (undergraduate degree, certifications) by going online to a site such as Healthgrades.com
The dentist's diagnostic and treatment technologies with an emphasis on preventive dentistry
The actual office environment (tour it if possible)
The doctor's website provides a wealth of information. And, you might ask a neighbor, co-worker or relative for a referral.
In addition, your new dentist should belong to one or more professional associations to keep knowledge fresh and for peer accountability. For instance, Dr. Santos belongs to the American Dental Association and participates in the well-known Spear Education Center Study Club.
Also, learn what preventive, restorative and aesthetic treatments the dentist offers.  A great family dentist values preventive dentistry, emphasizing semi-annual exams and professional cleanings, digital x-rays and fluoride treatments to prevent decay. The dentist should deliver diagnostic services such as periodontal probing and oral cancer assessments. Your family's oral health depends on preventing dental problems and on finding them and treating them quickly when they are uncovered.
Additionally, an excellent dentist offers modern restorative and cosmetic services. Check if the doctor performs:
Tooth extractions
Smile makeovers featuring professional teeth whitening, porcelain veneers and cosmetic resin bonding
Restorative care such as white fillings, CEREC one-visit dental crowns, dentures and bridgework
Dental implant restorations
Prompt emergency dental care
Orthodontic care
Think about your family's current or upcoming dental needs and goals. For example, do you anticipate needing orthodontic care sometime soon? Learn if the doctor can address these special needs. If your family is composed of children, adults and seniors, can the Virginia Beach dentist address all their concerns under one roof?
Finally, you deserve a dentist who puts patients first–no matter their age.  Personal, compassionate care is the highest priority at Smile by Design, as is patient teaching and involvement in treatment plans.
Ask the  prospective dentist for a tour of the office. Is the atmosphere welcoming? Are treatment rooms orderly and clean?  Is the dentist available for urgent problems? It is also important to ask about how the office handles insurance claims and if there are financing options.
Contact Smile by Design
Dr. Stephanie Santos and Dr. Vinita John Folck would love to be your new dentists.  You'll find the experience, skill set and empathy for your very best smiles. Contact Smile by Design for a convenient appointment.