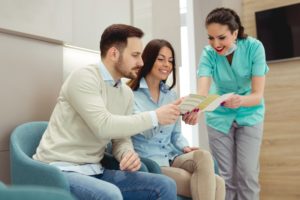 There are roughly 250 million Americans with some form of dental benefits. If you are among that number, are you doing all you can to use your benefits to the full? Your insurance policy is a precious resource that can help you prevent dental problems, and it serves as a safety net in case your smile ever needs a bit of repair work. You should certainly familiarize yourself with how it works so you can get as much value out of it as possible. Here are some practical do's and don'ts from your dentist in Virginia Beach to help you maximize your benefits.
Do Get to Know Your Policy
Most PPO dental plans work in basically the same way. You likely have an annual maximum (the highest dollar amount that your insurance will pay out for benefits within a calendar year), a deductible, and a waiting period before you're eligible for certain services. Taking the time to get to know those and other details of your policy will put you in the best position to use it to your greatest advantage. If you have questions about how your coverage works, either your insurance provider or the staff at your dentist's office may be able to help.
Don't Let Your Benefits Expire Without Using Them
How much of your 2019 annual maximum do you have remaining? For the vast majority of PPO plans, unused benefits dollars will not roll over into 2020. Since most people (more than 95 percent, according to the National Association of Dental Plans) do not reach or exceed their plan's maximum, that amounts to billions of dollars in lost benefits each year. To make sure your benefits do not go to waste, you should be diligent about keeping up with recommended dental care.
Do Schedule a Year-End Checkup
Most PPO dental plans allow policyholders to attend two preventive appointments each year. Since these visits are usually 100 percent covered, you could receive a refreshing cleaning and checkup for nothing out of pocket. If you have not yet had your second preventive appointment of 2019, now is the ideal time to schedule it. If the checkup reveals any developing dental problems, you may still have time to get those taken care of before the end of the year.
Don't Forget to Strategize
What if you require a major dental treatment, and you do not have enough remaining of this year's maximum to cover it? Since many major treatments take place across multiple appointments, you may be able to split yours up across 2019 and 2020. You could therefore use two annual maximums rather than just one.
Are you getting your money's worth from your dental insurance? Use the above tips to maximize your benefits and minimize your oral healthcare costs.
About the Author
Dr. Stephanie Santos is an experienced, accomplished dentist in Virginia Beach. She is passionate about helping patients enjoy all the benefits of sound oral health. She also understands that many families are concerned about paying for their treatment, which is why our practice is insurance-friendly. We are even in-network with a number of major benefits providers, including:
Anthem (Complete)
Humana
MetLife
United Concordia
Delta Dental (Premier)
Aetna
Cigna (Total Cigna DPPO)
Assurant (DHA)
Principal Life
Ameritas
GEHA
To learn how our team can help you maximize your benefits, contact us at 757-499-9639.