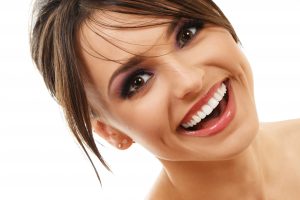 Everyone wants a brighter smile! A gleaming set of teeth can endear you to other people and boost your confidence. Unfortunately, everyday activities, like drinking coffee, can stain your teeth and make them appear dull and yellow. There are lots of products out there that claim to deliver a whiter smile, but are the items you find at your local grocery store actually effective? Would it be better to visit your dentist for professional teeth whitening in Virginia Beach?
 A Look at DIY Teeth Whitening
Alongside the toothpastes and toothbrushes in the oral healthcare aisle, you'll see rinses, bleaching strips, and various kits that are designed to whiten teeth. Some of them are effective; after a few weeks of use, you might notice that your smile is a few shades brighter. However, there are some drawbacks to these DIY methods:
They only work on the surface of teeth, which means that stains can come back quickly.
Some of these products are harmful. They may irritate the gums or damage tooth enamel, especially if the person using them isn't careful to follow instructions.
Even if a DIY kit delivers some results, it may make the teeth much more sensitive. This is also true of professional whitening, but the sensitivity usually does not last.
Some people opt for natural teeth whitening methods, such as oil pulling or charcoal. While these attempts may not harm teeth, they are minimally effective. In most cases, they are a waste of time.
Why Professional Whitening Is Better
You might balk at the thought of professional teeth whitening by your dentist in Virginia Beach because of the cost. It is true that Zoom! in-office whitening costs more than many of the products you'll find at your local store, but the cost is worth it. Here are a few of the advantages that professional whitening offers:
In just one visit to your dentist, your teeth can become several shades whiter. The procedure may take less than an hour.
The dentist will make sure your teeth are healthy enough to undergo whitening. You'll be much less likely to accidentally damage your smile
Professional whitening penetrates the surface of teeth, making it possible for stains that have been there for a long time to be released.
After a professional whitening treatment, your new dazzle could last for years. Your dentist will even provide you with a touch-up kit to help you hold onto that gorgeous gleam.
Some people prefer at-home professional whitening rather than an in-office treatment. Your dentist may offer to provide you with a kit that produces dramatic results in just a couple of weeks.
A brighter smile is within your reach! Why not talk to your dentist about professional whitening treatments?
About Smile By Design
Drs. Stephanie L. Santos and Vinita John Folck are your dental professionals in Virginia Beach. They're passionate about helping their patients achieve beautiful, healthy smiles. If you have questions about Zoom! in-office whitening, you can contact our office at 757-499-9639.