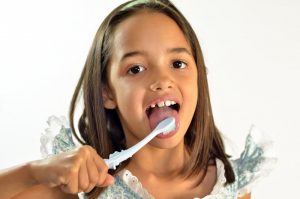 When it's time to get the young ones to their first dental visit, you want to get all of them taken care of at the same time. No one wants to drive around to multiple practices just because one dentist is only open certain days at strange hours, while the other one doesn't have the services you need to make your child's care comfortable.
As a result, you may be asking yourself, "Do I need a pediatric dentist? Or is a family dentist in Virginia Beach good enough for my child?"
An Exceptional Level of Expertise
You can expect an extensive knowledge of child care regardless of the professional you choose. Both pediatric and family dentists are used to seeing a wide range of patients with unique needs. They're both incredibly patient and willing to create an office environment that's designed to make your family members very comfortable, especially children. Of course, not all pediatric dentists cater specifically to families. Pediatrics focuses mainly on children, so there's no guarantee they'll have services for older family members to utilize as well.
However, when you see a family dentist, you're more likely to have a dentist who's worked with patients of all ages, including senior patients. Part of visiting your dentist in Virginia Beach with the family is knowing that you'll be properly catered too, not told that you need to visit elsewhere because of the practice's limited services and accommodations.
The Services You Need Under One Roof
Speaking of services, family dentists know that patients of different ages have different needs. While specialists will have everything you need to help your child, family dentists also have that and more. The key is to help you save time on traveling between practices and make your visits more convenient.
Furthermore, catering specifically to families gives you the chances to schedule multiple family members for the same day. That means you don't have to commit another day just to get a single family member's treatments done. Whether it's new dentures for your parent, retainers for your teenager, dental sealants for your child, or teeth whitening for yourself, you can receive them all with family dentistry.
Hours That Meet Your Busy Schedule
Many patients know that scheduling dental visits isn't always the easiest process. Many practices aren't open every weekday. Even if they are, it's not unusual for hours later in the week to go only until the early afternoon. Scheduling for specialists can be even more difficult, especially when they're the only specialist in the neighborhood.
However, your family dentist in Virginia Beach is open five days a week from 8 a.m. to 5 p.m. This is a far cry from what you'll find at a typical dentist and especially from a pediatric dentist. It's just another way your family dentist tries to make dental visits convenient and help keep your family's oral health on track.
No need to skip dental visits because of frustrating schedules or a lack of services. Schedule an appointment with your dentist today to experience the difference!
About the Author
Dr. Stephanie L. Santos earned her DDS degree from the Virginia Commonwealth University. With two kids of her own, she understands the importance of making dental visits for the whole family comfortable and convenient.  To learn more about her practice, contact her through her website.