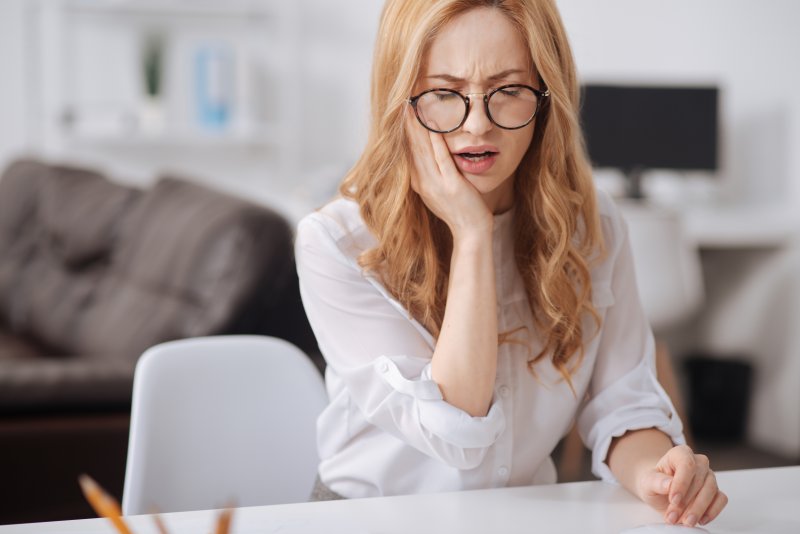 Your dentist informs you that you need a root canal, but you aren't in any pain. How could this be? The truth is that pain is only one of many symptoms that you could be requiring a root canal in Virginia Beach. Physical symptoms often don't even start till the problem becomes more severe. A trained dentist can often spot a problem before you even realize that anything is wrong. Continue reading to learn about the different signs that you may be in need of root canal therapy.
Persistent Pain
Generally, pain is one of the main indicators that something isn't right with the root of your tooth. If normal daily activities like eating, drinking, or even just working are difficult because of pain, you should make an emergency appointment with your dentist. They will help you determine the cause of the issue and whether or not a root canal would be a viable solution.
Tooth Sensitivity
If a tooth aches whenever you drink beverages that are hot or cold, this could indicate that there is an issue. Damaged blood vessels and nerve endings may be the cause of the discomfort in your mouth. This dull ache can eventually progress into the sharp, intense pain that people normally associate with an infected tooth.
Chipped or Cracked Tooth
A tooth that is chipped or cracked can expose the nerves beneath the surface of the tooth and lead to an infection. When left untreated, this can progress and spread. This issue requires a root canal in order to prevent further infection and pain.
Swollen Gums
When the gums are swollen, this indicates that there's an issue beneath the surface. If you have a raised bump or painful inflammation, see your dentist so they can check to see if a root canal is needed to solve the problem.
Deep Decay
If a cavity is left untreated for too long, it will eventually spread to the root of your tooth. At this point, a root canal is the only option to save it. Remember to maintain good oral hygiene and see your dentist every six months to prevent decay from progressing.
Dark Discoloration
There are many reasons that you could be experiencing discoloration. One of these reasons is nerve and blood vessel damage beneath the teeth. At this point, a root canal is often required to remove the damaged root of the tooth.
Prolonged Sensitivity
Sensitivity that last for weeks or months without improvement could be a sign that you are needing a root canal in the future. This could be a result of a damaged root which will not heal on its own. Your dentist will need to perform this procedure if this is the source of your sensitivity.
Pain is just one of many reasons that you could be needing a root canal. Even though this common dental procedure has a bad rep of being uncomfortable, with modern anesthetics and technology, it is usually no worse than a deep filling. If you have any of these symptoms, see your dentist in Virginia Beach to determine if your tooth needs saving.
About the Author
Dr. Stephanie L. Santos earned her Doctor of Dental Surgery from the Virginia Commonwealth University before completing an Advanced Education in General Dentistry residency and serving three years as an army dentist. She is a member of the American Dental Association and the Spear Education Center Study Club. For more information on root canal therapy or to schedule an appointment at Dr. Santos office in Virginia Beach, visit her website or call (757) 499-9639.