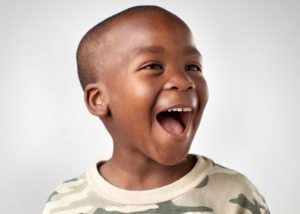 Did you know that February is National Children's Dental Health Month? Every February since 1941, dental experts and healthcare professionals use this time of year to promote the importance of children's oral health and great dental habits. It's the perfect time to take a moment between buying flowers and chocolates to appreciate your little one's smile and teach them how to take care of it. Here are some healthy habits from your family dentist in Virginia Beach to teach your child in celebration of National Children's Dental Health Month.
Make Oral Healthcare Exciting
It can be challenging to get your son or daughter to regularly brush their teeth if they feel like it's a chore. You can make this healthy routine a little more exciting and engaging for them by:
Playing two minutes of their favorite catchy song as they brush their teeth.
Choosing a toothbrush with their favorite character on it or a fun-flavored toothpaste.
Creating a goal-tracker to keep them engaged and motivated.
Being a great role model and brushing your teeth with them!
Choose Smile-Friendly Snacks Over Sugary Ones
Did you know that tooth decay is the single most common chronic childhood illness? Unfortunately, most snacks and drinks marketed for children are full of sugar. Snacking on chips, cookies, soda, and even fruit juice throughout the day fuels the formation of cavities, which have no problem eating through the weaker enamel of your child's baby teeth.
That's why it's so important to teach your son or daughter the difference between sugary and smile-friendly snacks. In fact, some foods will even improve their oral health while lowering their risk of cavities. These include cheese, fish, raw vegetables, oranges, broccoli, and nuts, which can fortify their enamel and protect their gums. Instilling healthy eating choices early in your little one's life will help them keep their smile healthy and cavity-free for years to come.
Associate Dental Visits with Good Memories
If you wait to introduce your son or daughter to their dentist until they have a toothache or cavity, it's likely they'll be reluctant to come back. On the other hand, getting a simple, routine dental checkup early in life allows your child to get used to all the new sights, sounds, and friendly faces of their dentist's office. Dental experts agree that a child should meet their dentist by their first birthday to get their oral health off to a great start. When your little one has a positive first impression of their Virginia Beach dentist, they'll be more likely to continue getting checkups as they grow.
This February, get your son or daughter excited about taking care of their oral hygiene. The habits you instill in them now will help set them up for years of happy, healthy smiles.
About the Practice
At Smile By Design in Virginia Beach, VA, we're dedicated to providing excellent oral healthcare and an enjoyable experience for the entire family. We want to help keep your smile beautiful and healthy for years to come, which is why we encourage our patients to get dental checkups every six months. Regular cleanings and early detection are the best ways for us to treat small problems before they become larger issues! If you have more questions about your child's oral health, we would be happy to chat with you via our website or (757) 499-9639.