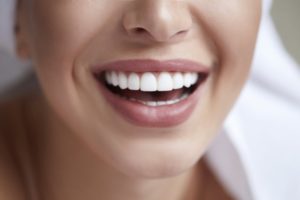 You had braces when you were a teenager, but you forgot to wear your retainer. Your teeth have since shifted back into a slightly crooked position. Fortunately, there are two options for you when it comes to clear aligners: Smile Direct and Invisalign in Virginia Beach. Which one is right for your smile? How are they different? Let's look at the pros and cons of each to help you make the right choice.
Pros and Cons of Smile Direct Club
If you want to straighten your smile without setting foot into a dentist's office, Smile Direct Club may be just the choice for you. To get started, just take a smile assessment online, visit a local SmileShop to get your teeth scanned, and then a licensed dental professional will send you your clear aligners in the mail.
Although this method can soothe dental anxiety, which is a fairly common problem among Americans, it does come with a few disadvantages. If you run into a problem with your treatment, you can't exactly call up your dentist in Virginia Beach with your concerns. Smile Direct aligners are quite popular, so their customer service phone lines are very busy. You may have to wait a while for your voice to be heard.
All About Invisalign
One major benefit of Invisalign over Smile Direct is that the former can correct more severe bite alignment issues than the latter. This is because it's made at your dentist's office. Your dentist will take impressions of your unique bite and use them to craft your aligner trays. These trays will be more accurate since your dentist most likely has more experience taking impressions of teeth than you do.
Additionally, if you have a problem during your treatment, you don't have to make any potentially frustrating customer service calls. You can simply call your dentist. Although Invisalign costs more than Smile Direct, you can rest easy knowing that your treatment will be under the supervision of your trusted dentist.
What's the Bottom Line?
When you look at both options, one of them stands out as the clear winner. Invisalign provides a lot more benefits. Although, if you only have minor alignment issues, you can probably still achieve the results you want with Smile Direct. Talk to your dentist about which choice would be better for your smile.
About the Author
Dr. Stephanie Santos aims to help patients overcome their dental fear with gentle and compassionate care to all her patients at Smile by Design in Virginia Beach. She is a certified Invisalign provider, so she can help you safely achieve the straight smile you deserve. To schedule an Invisalign consultation, contact Dr. Santos at (757) 499-9639.