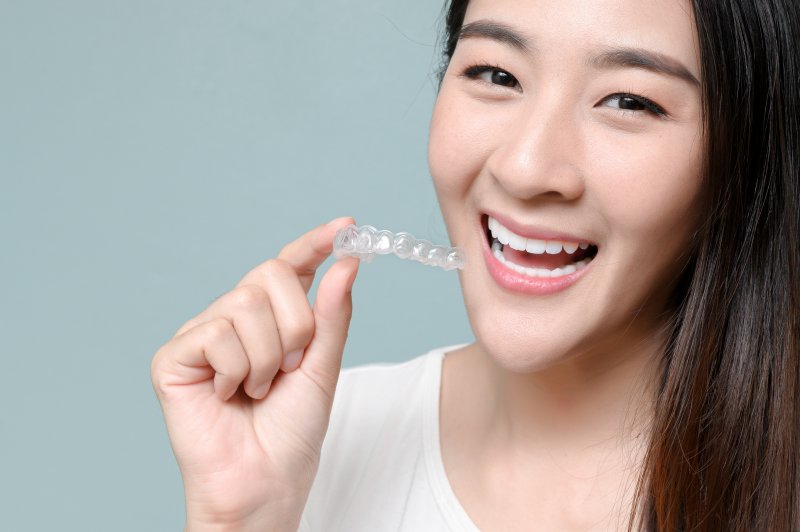 It's finally summertime, the weather is getting warmer every day, and your self-confidence is bursting. Why? Well, after getting Invisalign in Virginia Beach, you're about to complete your treatment and you're excited to rock that beautiful, straight smile.
You're at your final dentist appointment removing your last set of aligners, marveling at your straight pearly whites. You're finally done! Or so you thought.
Your dentist informs you that there's still a little more work to do after Invisalign and now you must wear retainers to maintain your straight teeth. Worried about having to wear them forever? We'll break down what you need to know about your new retainers.
How Long Do I Have to Wear My Retainer?
Generally, it is recommended that patients wear their retainer on a nearly full-time basis, 12-22 hours a day, for around three to six months. This is not a fixed number and will vary depending on each person's specific case. Your dentist or orthodontist will be sure to guide you on what's right for you.
After a couple of months of wearing a retainer, your teeth will get used to the new alignment and a retainer will only be needed when going to bed. A year after Invisalign treatment has ended, dentists may strongly advise a patient to wear their retainer a couple of nights each week for a lifetime.
What Happens If I Don't Wear My Retainer?
After completing your Invisalign treatment, you must wear a retainer to ensure your teeth are being held in place while the tissue of your mouth settles into their new locations. By neglecting to wear it, your teeth could relapse and fall back into the position they were before treatment.
Retainers are a critical part of the process — they help your grin stay as perfect as it was the day you got your last set of aligners removed!
Tips for Protecting Your Retainer
Taking care of your retainers is equally as important as using them as directed. Without retainers, you run the risk of undoing the straight teeth you worked so hard to achieve.
Here are some guidelines you should follow to keep them safe:
Keep your retainer in a retainer case
Clean your retainer regularly with lukewarm water and mild dish soap (avoid using harsh chemicals)
Remove your retainer before each meal but keep it safe nearby so you don't accidentally throw it away
Brush your teeth before using your retainer
Avoid placing your retainer in excessive heat
Replace your retainer when you notice small cracks, calcium buildup, or it doesn't fit well anymore
Although you may be reluctant to wear your retainers at first, they're a crucial step in maintaining a healthy, long-lasting smile after Invisalign. Remember, how often you need to wear them will eventually reduce with time, and you'll be able to focus on your new, confident look!
Meet the Dentists
Dr. Folck, Dr. Santos, and Dr. Squire provide world-class dental care at Smile by Design located in Virginia Beach, VA. They are a trained team of professionals who work hard to ensure their patients receive the most comfortable and fulfilling experience possible. In comparison to traditional braces, Invisalign offers patients a discreet and comfortable way to straighten their teeth. For additional questions, they can be reached via our website or by phone at (757) 499-9639.