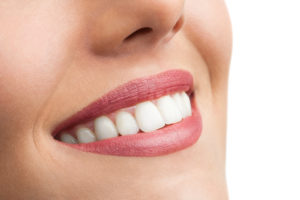 According to a survey conducted by Harris Interactive, a whopping 94% of people are likely to notice a person's smile when they meet them for the first time. If you have chipped or stained teeth, a visible gap in your smile, or misaligned teeth, you may find this statistic quite unsettling! Fortunately, these days there is a wide range of affordable cosmetic dentistry treatments that can dramatically improve your smile. But which treatment is right for you? Let's look at two of the most common cosmetic procedures: porcelain veneers and Invisalign in Virginia Beach.
What are Porcelain Veneers?
Porcelain veneers are thin, custom-designed sheaths that are bonded to the front of teeth to conceal minor dental flaws like chipped, cracked or discolored teeth.
Veneer treatment can typically be completed in just two trips to a dentist. During the first visit, a very small amount of enamel – usually less than a millimeter – is removed to ensure the veneers fit properly on top of your teeth.
Once your custom-designed veneers are crafted and ready, your dentist will welcome you back and carefully apply them to the top of your teeth. He or she will secure the veneers in place using a light-sensitive resin and special curing light.
Benefits of porcelain veneers in Virginia Beach include:
Natural appearance due to light-reflecting properties
Can be used to turn smiles several shades whiter
No recovery time required
Last up to 15 years with proper care
Am I a Good Candidate for Porcelain Veneers?
While porcelain veneers cannot replace missing teeth or address problems like tooth decay, they can correct a wide range of common dental imperfections. You may be a good candidate for porcelain veneers if you are bothered by:
Large gaps between teeth
Chipped teeth
Stained teeth
Undersized teeth
Misaligned, misshapen or uneven teeth
What are Invisalign Clear Braces?
If your teeth are in good shape aesthetically – no cracks or stains, for example – but are crowded or crooked, consider Invisalign, the modern alternative to metal braces.  
Invisalign uses a series of transparent, plastic aligners to slowly straighten teeth. The thin, custom-designed aligners apply gentle pressure to specific points in the mouth to gradually move teeth into the desired position.
When worn as directed by a dentist (typically 22 hours a day), Invisalign aligners can often straighten teeth faster than traditional orthodontics – without unsightly metal brackets and wires!
Am I a Good Candidate for Invisalign?
Some orthodontic issues, like severe bite problems or extremely rotated teeth, may still require traditional metal braces. However, Invisalign clear braces are an excellent solution if you have:
Crowded teeth
Gapped teeth
Moderately crooked teeth
Mild overbites, underbites or crossbites
Whether on a first date or at a job interview, make a positive, lasting impression with your smile every time you meet someone new. Talk to a dentist in Virginia Beach today about how to dramatically improve your teeth.
About the Author
For over 13 years and counting, Dr. Stephanie Santos has provided men and women in Virginia Beach with outstanding oral care that leaves them with healthier, happier smiles. The Virginia Commonwealth University graduate offers a full suite of cosmetic dentistry treatments, including Invisalign, dental bonding, porcelain veneers, direct bonding and more. Patients interested in achieving the beautiful, straight smiles of their dreams can visit the Smile by Design website or call Dr. Santos at (757) 499-9639 to get started.