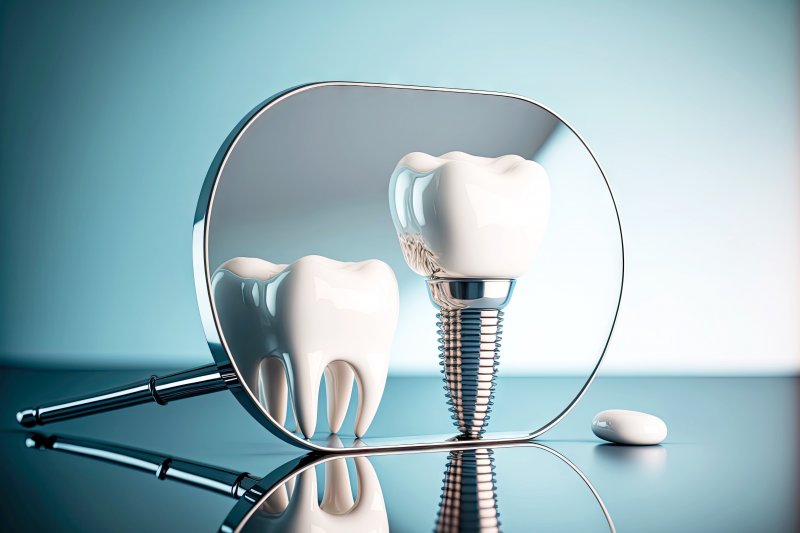 Living life with dental implants can be one of the most exciting ventures and worthwhile investments you can make. But in choosing this type of treatment to replace your missing teeth, you must commit to taking proper care of your smile over time. While these prosthetics are not real teeth, they do require upkeep to ensure that they last as long as possible. So, if you want to learn how to care for your dental implants, keep reading.
Why is Dental Implant Care Important?
You might think that just because your new teeth are not made out of regular enamel they do not need the same level of care as regular pearly whites. While they may not be able to decay, they can be susceptible to other common oral health concerns such as gum disease.
Without proper oral hygiene habits and regular examinations by a trusted dentist, your dental implants can fail, resulting in costly and timely care to try and fix the problem.
What Should I Be Sure to Avoid?
Once your dental implants are in place, you'll want to make sure that you follow a few simple guidelines to avoid any possible damage or failure. These include:
Avoiding hard, crunchy foods in the beginning and instead opting for softer items like soup, ice cream, and mashed potatoes. This will allow your implants to fuse and heal correctly.
Not using your teeth as tools to open packages or bottles.
Not smoking, as it can slow the healing process and even make it impossible for osseointegration to occur because of your weakened immune system.
Not use abrasive toothpaste, as it can scratch your dental implants.
Not spitting or sucking through a straw, as this can dislodge the blood clot required for successful healing.
What Tips Can Ensure the Extended Lifespan of Dental Implants?
With a projected lifespan of at least 30 years, dental implants are one of the best investments you can make in your smile. However, proper maintenance is the only way you can ensure that you enjoy healthier, damage-free teeth in the long run. To accomplish this, you will need to:
Continue with your normal oral hygiene habits of brushing twice each day, even after meals, flossing, and using an ADA-approved mouthwash.
Invest in a Waterpik if you find that regular dental floss is too difficult to maneuver.
Be mindful of your diet and try to avoid eating too much sugar and starch, both of which can cause cavities and gum disease.
Wear a protective mouthguard if you decide to engage in contact sports. A custom nightguard can also be worn if you are prone to teeth grinding.
The investment you put into your smile extends beyond the process of receiving dental implants. Maintaining your new smile is what will keep it lasting longer and allow you to enjoy the many benefits that only these prosthetics can provide.
About the Practice
Smile by Design of Virginia Beach consists of three exceptional dentists who do everything with a gentle touch and a lot of laughter. Helping individuals feel better about their smiles is what we aim to do each day, so when someone arrives looking to replace their missing teeth with dental implants, we're here to help. If you want to learn how to get the most out of this type of investment, contact us at (757) 499-9639.