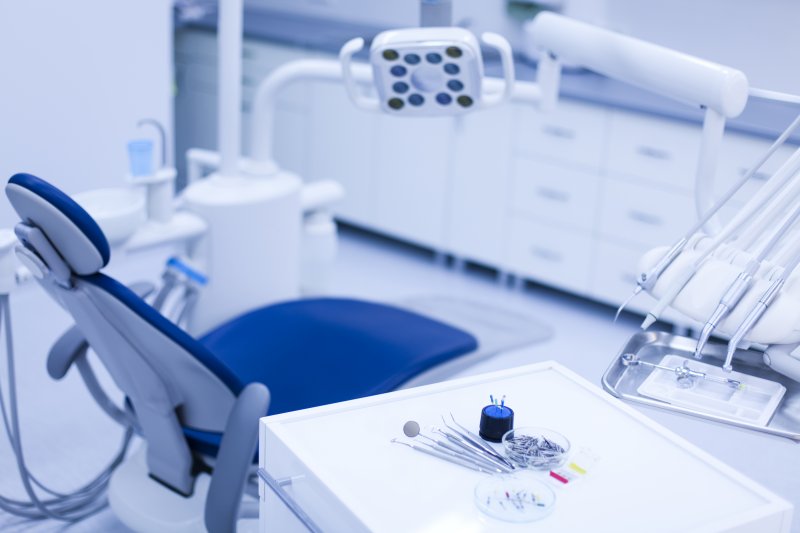 The COVID-19 virus has caused a great deal of anxiety, and rightfully so. With the speed and veracity that it has moved with, it's of the utmost importance for extreme safety measures to be taken. To help slow down the spread of the virus, the Center for Disease Control (CDC) has issued reminders to health professionals about the importance of taking every precaution to protect their patients. Thankfully, your dentist in Virginia Beach already follows a strict set of standards to maintain a clean and safe environment. Read on to find out why, if you visit for care, you should be worry-free.
The Safety Measures Being Taken
Well before the COVID-19 outbreak, dentists were already working diligently to ensure the safety of their patients. Here are some of the strict standards they are following:
Washing hands thoroughly with water and soap (plain or antimicrobial), and performing careful hand scrubs when preparing for oral surgery
Using personal protective equipment (gloves, masks, eyewear and facial shields) to protect the dentist and staff from exposure to infection
Reminding patients and staff of respiratory hygiene and cough etiquette, advising everyone to cough into the crook of the arm
Providing signage for patients with cough or symptoms related to respiratory illness, as to limit the possible transmission of infection
Following safe injection practices to prevent exposure to infection
Only using sterile instruments and devices to prevent the transmission of microorganisms
Maintaining clean and disinfected environment surfaces, with trash cans available
The Type of Care Most Dentists are Providing
To slow the spread of COVID-19, most dentists have temporarily placed the majority of their services on hold. However, when a dental emergency strikes, you don't have the luxury of waiting until things get better to receive the care you need. You don't have to worry, though, because your local dentist is available to help you recover and eliminate one of the stressors from your life.
By knowing that your dentist is following strict protocols to protect the staff and patients, you don't have to worry about getting infected with COVID-19 while receiving the emergency dental treatment you need.
How You Can Help Keep the Environment Safe
You, too, play an integral role in ensuring that your dentist's office remains an infection-free zone. If you've noticed any shortness of breath, fever, throat soreness or loss of taste, then let the staff member know when you contact the office. By providing this information, you're allowing the dentist and staff to take any further precautions that may be needed.
While it may seem that the nation and world are in complete disarray, the COVID-19 crisis will soon subside. Meanwhile, if you find yourself facing a dental emergency, you can rest assured that you can receive care in a clean and safe office.
About the Author
Dr. Vinita J. Folck earned her dental degree from the University of Texas Health Science Center in San Antonio. A member of several professional organizations, which include the Virginia Dental Association, Academy of General Dentistry and Spear Study Club, she takes a careful and calculated approach to providing care. During the COVID-19 crisis, Dr. Folck is available to treat dental emergencies safely at Smile by Design, and she can be reached for more information through her website.