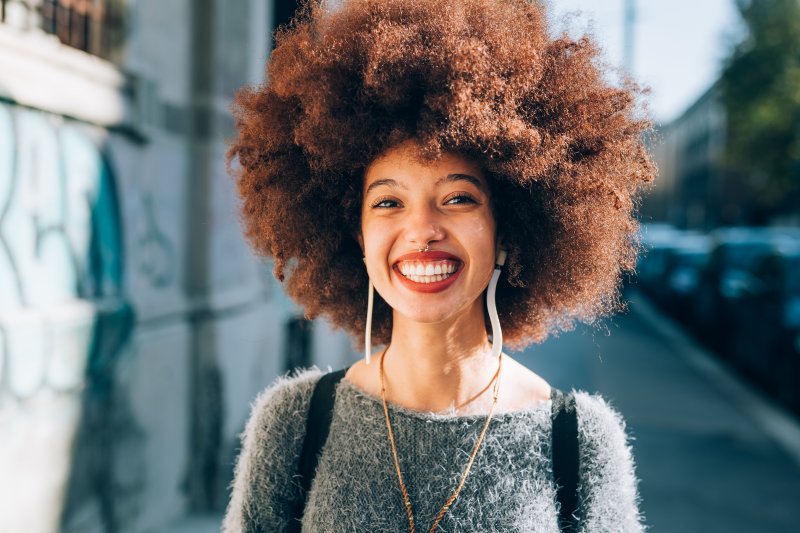 Cosmetic dentistry presents a transformative solution for individuals looking to address age-related dental issues and restore the radiance of their smiles. Over time, teeth can experience changes such as discoloration, wear, and misalignment. Thankfully, advancements in cosmetic dentistry have brought forth effective solutions to these concerns, offering a variety of treatments that can enhance the appearance of teeth and boost confidence. Keep reading to learn about the advantages of cosmetic dentistry, popular procedures, and its ability to effectively address age-related dental concerns.
#1: Discolored or Stained Teeth
The discoloration of teeth frequently occurs due to the consumption of pigmented foods and beverages, including red wine, berries, coffee, tea, and cola, as well as from tobacco use. These habits can result in the gradual accumulation of unsightly stains on the tooth surface over time.
With aging, the outer protective layer of our teeth, called tooth enamel, naturally undergoes wear and tear. This can lead to the exposure of the yellowish dentin beneath, resulting in the appearance of stained teeth and an increased susceptibility to cavities.
#2: Crooked Teeth
Over time, teeth can undergo gradual shifting, especially when accompanied by oral health issues such as receding gums. This shifting can result in an uneven smile, causing teeth to appear misaligned and potentially contributing to an aged appearance.
#3: Fragile Teeth
As time passes, teeth become more delicate and prone to chipping, fracturing, and developing cracks. These concerns not only compromise the structural integrity of the teeth but also contribute to an aged appearance of your smile.
#4: Wear and Tear
The continual chewing and grinding of food can gradually erode tooth enamel and weaken the overall tooth structure, leading to:
5 Ways Cosmetic Dentistry Can Help
Thankfully, cosmetic dentistry provides a wide range of solutions to enhance your smile. Popular procedures that effectively address the dental concerns mentioned above include:
Cosmetic dentistry offers a wide array of treatments to effectively tackle age-related dental concerns and revitalize your smile. From discoloration to enamel wear, misalignment, there are numerous procedures available to enhance the appearance of your beam!
About the Practice
Smile by Design of Virginia Beach is your destination for top-quality dental care, including a comprehensive range of cosmetic dentistry treatments. Their services include cosmetic dental bonding, Invisalign, porcelain veneers, metal-free restorations, and teeth whitening to give you a brighter, more beautiful set of pearly whites. To schedule an appointment or for more information on their cosmetic treatment options, visit the Smile by Design of Virginia Beach website or contact their office at (757) 499-9639.