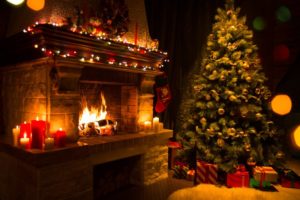 When you've got family over and the weather starts to change, you'll probably feel tempted to let your diet slip a little bit. Sugar-filled and starchy foods become far more plentiful, after all, it's not something you eat throughout the year anyway. But what if you want to keep your mouth healthy by the time next year rolls around? What if your child develops tooth decay because of all the holiday food that's being served?
The good news is you don't necessarily have to cut all sweets during the holiday season. Simply take note of these tips from a family dentist in Virginia Beach. They can help you reduce your sugar exposure and make oral care fun for the whole family.
Slowly Cut Down on Sugar Throughout the Day
While some sweets are more acceptable to eat such as chocolate, hard candies are one of the worst culprits when it comes to tooth decay. They stay in the mouth for long periods of time, are made of pure sugar, and increase the risk of a cracked tooth later. Furthermore, if the food you eat throughout the holidays is going to contain far more sugar and starch, you can't let your children drink soda or juice as much as they typically do.
Instead, try to replace sugar-filled foods with dairy products, such as cheese and yogurt. If they do drink soda or eat hard candy, ask them to rinse their mouth out afterwards.
Incorporate Dessert Into Dinner
While this may sound strange at first, it's actually safer to eat sweets with dinner rather than afterwards. Saliva production is always higher as you eat a balanced meal, so allowing your family members to eat pumpkin pie or the occasional gingerbread cookie doesn't hurt as much as snacking on them throughout the day or after dinner. The more they salivate while eating, the more effective their mouth is at neutralizing cavity-causing acids and removing food debris caught in their teeth. Just make sure they have a good helping of vegetables beforehand!
Spice Up At-Home Oral Care for the Kids
Finally, helping your family stay on top of oral care habits is crucial during the holidays. To make oral care more fun, buy your children a toothbrush they'll be excited to use. Many brushes feature their favorite cartoon characters and superheroes. Have them choose one themselves out of a collection you've deemed sensible for long-term use. If they don't enjoy their toothpaste, pick out a bunch of different flavors so brushing is easier for them.
Both you and your child can benefit by singing a song that's at least two minutes long while you brush. This way, you'll both have a better reference of how much brushing is sufficient to protect your oral health.
Last but not least, scheduling a dental appointment with a dentist in Virginia Beach before the end of the year means you'll be ready to start the new year fresh (and maximize any benefits you have if you have dental insurance!)
About the Author
Dr. Vinita Folck earned her DDS degree from the University of Texas Health Science Center at San Antonio. As a mother of two, she understands the importance of protecting young and developing teeth and gums, regardless of the season. To learn more tips or about her practice, you can contact her through her website.