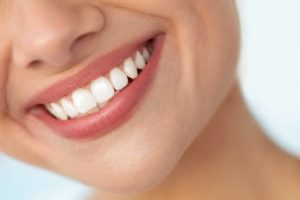 Have you started to notice a yellowish tint to your teeth? Or are there even darker stains plaguing your smile? Despite brushing dutifully, you might still find yourself without sparkling white teeth. But don't think you have to smile with your mouth closed from now on just yet! Make sure your smile is ready for that upcoming wedding or graduation with teeth whitening in Virginia Beach.
Why Are My Teeth Stained?
There are various reasons that your teeth aren't as white as they used to be, and many are out of your control. These include:
Regularly consuming certain foods and drinks
Smoking or chewing tobacco
Age and genetics
Tooth injuries
Medications like tetracycline and chemotherapy treatments
Excessive fluoride exposure
How Can I Brighten My Smile?
Your local drugstore carries a variety of whitening products, from toothpastes to strips. However, pursuing whitening treatments with your dentist is the most reliable way to brighten your smile. Your practitioner offers both in-office and at-home treatments.
For a special occasion or simply the fastest results possible, you should consider in-office treatment. Zoom! teeth whitening has brightened the smiles of over 10 million patients. Your dentist will apply a whitening gel to your teeth and then activate it with a special UV light. The procedure takes about 90 minutes and will lighten your teeth by about two or three shades. Patients will often receive a set of take-home trays for touch-ups and maintenance.
If you desire a more gradual or flexible approach, your dentist in Virginia Beach will recommend a take-home system. You will be given custom-made mouth trays that fit comfortably onto your teeth. All you need to do is add the whitening solution and wear the trays for a few hours at a time. The trays are reusable for the upmost ease. Without interrupting your busy schedule, you can enjoy dramatic results in a period of under two weeks.
You don't have to suffer through the embarrassment of stained or yellowed teeth. Enjoy the important events of your year with a smile to be proud of. Talk to your dentist today about which teeth whitening option is best for you.
About the Author
Dr. Stephanie Santos has owned and operated Smile by Design for more than thirteen years. Her office is currently running a 50% off special on all in-house Zoom! and take-home whitening treatments. To provide the most up-to-date and expert treatment to her patients, Dr. Santos completes various continuing education courses with Spear Education. If you have further questions about how to brighten your smile, she can be reached through her website or at 757-499-9639.