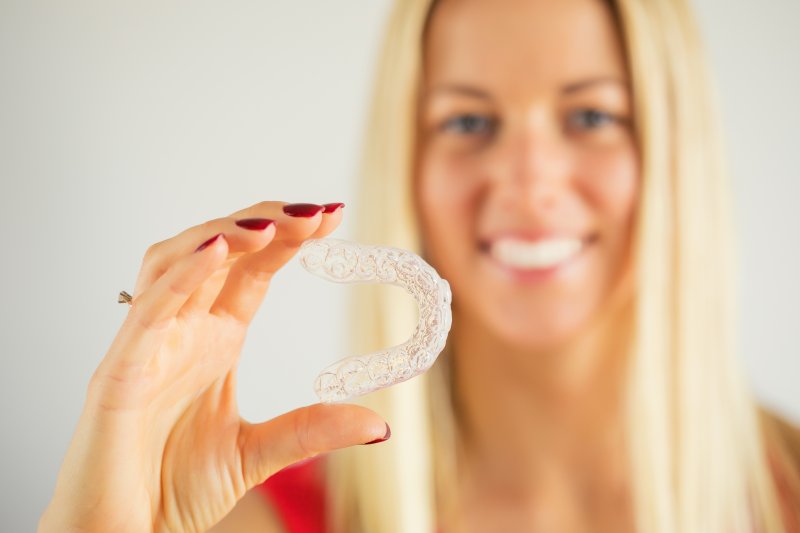 Did you know that over 8 million people have used Invisalign to straighten their smiles? While your thoughts of summer may include drives along the beach, afternoons barbequing, and evenings watching the sunset, it is also the best time to achieve your smile goals! If insecurities about your misaligned teeth are impacting your self-esteem, here are four reasons to invest in Invisalign in Virginia Beach this summer.
Invisalign Is Virtually Undetectable
Decades prior, patients needed metal braces, rubber bands, and headgear to achieve the smile of their dreams. However, Invisalign's clear aligners provide patients with virtually undetectable treatment that is as effective as it is invisible. Plus, with stay-at-home orders in place, you can straighten your teeth from the comfort of your living room! Post-quarantine, you will have a picture-perfect smile that is sure to turn heads.
You Don't Have to Compromise Your Favorite Summer Treats
For many, summer is a time to relax and indulge. While traditional braces require some adjustments to your diet, the Invisalign trays don't have the same restrictions since they are removable! Therefore, you can enjoy popcorn during at-home movie nights, a refreshing apple in the summer sun, or a handful of pretzels to curb your salty craving without having to worry.
A Straighter Smile Is a Healthier Smile
When your teeth are misaligned, bacteria and food debris can lodge themselves in those hard to reach places. This causes the plaque and tartar on your teeth to build over time, which can result in gum disease and tooth loss. However, straighter teeth allow for more effective brushing and flossing, leading to improved oral health. Plus, when you have a smile you love, you take the time to keep it pristine and minty-fresh!
Summer Means Appointment Flexibility
Between a slower season for your dentist and a more relaxed schedule for you, summer months are known for their appointment flexibility. This is crucial since Invisalign requires a visit for an exam and fitting before starting treatment. After receiving your first set of aligners, you will see your dentist every four to eight weeks for a checkup and to start the next set of trays. These visits can add up, so use the flexibility that summer brings to get your smile in tip-top shape!
This summer will look a little different, so why not use this opportunity to create the smile you've always wanted? By starting treatment with Invisalign this summer, you can see improvements in your teeth by September and a picture-perfect smile by next June!
About the Practice
At Smile by Design, Dr. Vinita Folck, Dr. Stephanie Santos, and the entire team focus on using their talent to deliver exemplary care in a relaxing environment. They use the latest technology and their passion for dentistry to provide patients of all ages a personalized experience that is second-to-none. If you are looking for a dentist in Virginia Beach who specializes in Invisalign, don't hesitate to visit their website or give them a call at 757-499-9639.