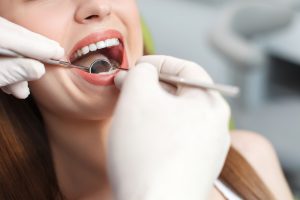 For some people, scheduling their bi-annual visits with a family dentist in Virginia Beach is always at the bottom of their priority list. Others see skipping these visits as a way to save time and money. While it's certainly understandable to think of routine dental care in these terms, the truth is that it can cost you and your family a lot more in the long run! In fact, proactive care is essential for helping your smile look and function its best. After all, your teeth need to last many decades! So, how can regular family visits actually save you time and money? Keep reading to find out!
Why Is Routine Dental Care So Important?
In many ways, you can think of taking care of your teeth and gums the same way you think of maintaining your vehicle. Oil changes, tire rotations and diagnostic checks are all part of having a reliable vehicle that you can count on to work when you need it most.
While the average vehicle has a lifespan of 10-15 years, your teeth have to last much, much longer. And while there are a lot of great replacement options like dentures and implants, nothing is quite as good as your own natural teeth. Not to mention that replacing them is quite expensive!
So, think of your checkups with a dentist in Virginia Beach the same way you think of a tune-up for your vehicle. It's worth the small effort now to prevent bigger problems from occurring down the road!
What Are Some of the Problems You Can Avoid By Seeing a Dentist Regularly?
Here are just some of the issues that can be caught early or even prevented altogether:
Gum disease – Your gums are the foundation of your smile. Unfortunately, advanced gum disease is one of the leading causes of tooth loss. Thankfully, gum disease can be diagnosed and treated before it comes to that!
Cavities – In many cases, small cavities don't cause pain, so patients don't know that they have one at all until it's gotten larger. By that time, it might require more extensive treatment like a large filling or even a crown.
Failing dental work – Your existing dental work is an investment that's worth protecting. For example, if there's a small cavity forming under a crown or bridge, a dentist can simply patch the decayed area with a small filling. But if it isn't caught early enough, it's often necessary to do a whole new crown or bridge.
Remember, routine dental care costs a little more upfront. But it saves you and your family a lot of time and money later on!
About the Author
Dr. Stephanie Santos is a general, restorative and cosmetic dentist who focuses on prevention. She loves being able to provide outstanding dental work for her patients when they need it, but her primary goal is to help them avoid it in the first place. That's why she always encourages patients to get routine dental care. If you have any questions, she can be reached via her website or at (757) 499-9639.