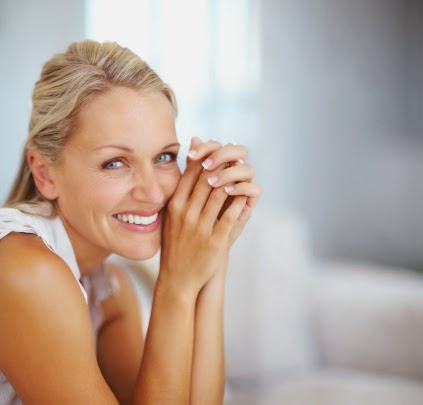 There are a variety of reasons that adults lose their
permanent teeth, including injury, periodontal disease, decay, and more. If you
have lost even one tooth, you understand the negative impact that it can have
on your life on a daily basis. You don't feel like smiling much around others,
and eating your favorite foods may become exceedingly difficult. Fortunately,
dental implants
can help you achieve a whole smile once again. At
Smile by Design
,
Dr. Vinita Folck
and Dr. Stephanie Santos
offer a comprehensive range of
restorative
dentistry
solutions to patients in
Virginia Beach, VA
,
including
tooth replacement
with
dental implants.
Are Dental
Implants Right for Me?
A dental implant is
a tiny titanium post that is used to secure a custom restoration like a crown,
a bridge, or a denture. Because an implant stimulates and supports the jaw
bone, it actually aids in preserving the structure of your face as well as your
remaining teeth. Patients who wore dentures for years before opting for dental implants can't believe the
difference that they make in their daily lives. Finally, you are free to eat,
laugh, speak, and smile with total confidence.
The majority of patients who are missing teeth are good
candidates for dental implants. An
assessment of your periodontal health and the bone density in your jaw will
help to determine your candidacy, but even patients with insufficient jaw bone
density may qualify for implants with the help of a bone graft. A consultation
with our Virginia Beach, VA dental implants experts is your first
step toward restoring your smile's function and beauty in a way that looks and
feels completely natural.
Schedule
Your Consultation Today
If you are missing one or more teeth and you'd like to find
out if
dental implants
are the right
choice for you, we invite you to
contact our office
today to schedule your consultation with our experienced and caring team. We'll
take the time to sit down with you to discuss your unique needs and answer your
questions in a way that's easy to understand. Conveniently located in
Virginia Beach, VA
, our family-friendly
dental practice warmly welcomes patients from throughout communities in the
surrounding areas, including
Fort Story,
Sandbridge, Portsmouth, Norfolk,
and more.