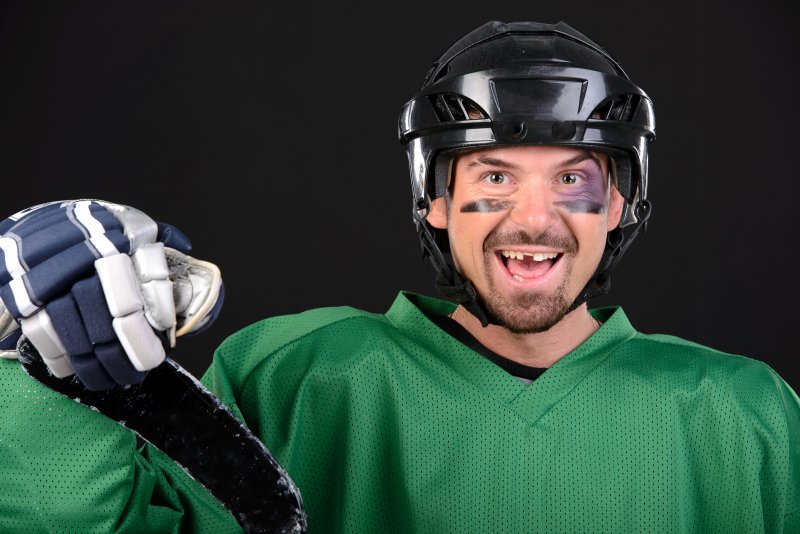 Knocking out a tooth can be scary. Whether it happened as a result of a sports injury or an accident, it can be difficult to know exactly what you need to do in order to save your tooth, especially while you're in a state of shock and panic. If you knock out a tooth, should you just put it back into its socket? Do you need attention from your dentist? If you act calmly and quickly, you can increase the likelihood of keeping your tooth alive long enough so your emergency dentist in Virginia Beach can help.
Can You Put A Knocked-Out Tooth in Its Socket Yourself?
If you find yourself in a situation when you have a knocked-out tooth, you can and should put it back into the socket if you are able. However, you can't just go on as normal afterwards. This only helps to temporarily keep the tooth alive until you are able to make it to the dental office. Your tooth will not stay in this place permanently without help from a dental professional.
What Steps Should You Take to Save a Knocked-Out Tooth?
In order to save your tooth, remember to take the following steps:
Locate Your Tooth: You need to find your tooth and pick it up by the crown. Don't touch the root because you don't want to cause any additional damage to the soft tissue.
Clean Your Tooth: If you see any dirt, gently rinse it off with water. Don't use soap or any chemicals. Avoid scrubbing or drying off the tooth. It needs to be moist in order for the root to stay alive.
Put the Tooth in Its Socket: If you are able to, you should place the tooth back into the socket where it belongs. Gently push it in with your fingers and hold it in your mouth by softly biting down on it.
Keep Your Tooth Moist: If you aren't able to put your tooth back into your mouth, you need to keep it moist another way. You could hold it in your cheek or place it in a container of milk. Don't use water because the surface cells of the root cannot tolerate this for very long.
See Your Emergency Dentist: Within an hour, you should see your emergency dentist. If you wait any longer, it will be much less likely that the tooth can be saved.
What If Your Tooth Cannot Be Saved?
If you get to the emergency dentist and they determine that your tooth cannot be saved, this doesn't mean that you will have to go on without a tooth for the rest of your life. With modern dental technology, there are several different tooth replacement options out there. For instance, your dentist may recommend that you get a dental implant or bridge to fill in the gap depending on your needs.
Knocking out at tooth can be scary, but by taking the steps listed above, you can ensure you'll have a full smile in the future.
About the Author
Dr. Stephanie L. Santos has been working at her practice, Smile by Design, for more than 13 years. She earned her Doctor of Dental Surgery from Virginia Commonwealth University before completing an Advanced Education in General Dentistry (AEGD) residency and serving as an army dentist for three years. If you are experiencing a dental emergency, Dr. Santos would be happy to help. For more information or to schedule an appointment, visit her website or call (757) 499-9639.