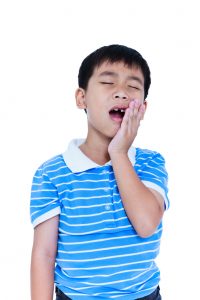 Your five-year-old loves the idea of the tooth fairy leaving gifts under their pillow whenever they lose a tooth. This time, they've decided to take matters into their own hands. Before you know it, you have a messy dental emergency staring right at you. Kids will be kids, right? Emergency dental care is a service we hope you'll never need—but if you do, it can be a lifesaver. Luckily, you have a local emergency dentist in Virginia Beach that is ready to assist you with any kind of tooth damage or mouth pain.
What constitutes as a dental emergency?
Dental emergencies are basically any damage to your mouth or excruciating pain that requires immediate attention. Some examples include severe toothaches, loose teeth, lost teeth, soft tissue injuries, or abnormal bleeding.
Irregular pain around your face, neck, and mouth areas could also potentially be a dental emergency. It's important to pay attention to the signs and signals your body gives you. In any of these scenarios we recommend visiting our Smile by Design office as soon as possible:
Sudden swelling of your gums, cheeks, or any other areas of your mouth
Bleeding of the mouth
Large bulges along your gum line
Loose teeth
Knocked out teeth
Suddenly misaligned teeth
Lost dental restorations or prosthetics
What do I do until I can get to the dentist?
There are some helpful home remedies that people use to help subside pain before they're able to visit their Virginia Beach dentist. These helpful remedies have been around for years and may relieve dental pain long enough to get the dental care you deserve.
1.      Clove Oil
Cloves contain a natural anesthetic called eugenol. It will numb whatever it comes in contact with. You can drip one or two drops of oil on a cotton ball and apply it to the tooth that is aching.
2.      Peppermint Tea Bags
Peppermint has similar numbing properties to cloves that are useful to treating tooth pain. You can apply a cooled tea bag to the throbbing area for temporary relief.
3.      Salt Water
Salt water has been known to cleanse an infected area and loosen debris. Swish a small amount in your mouth for 30 seconds and repeat several times. This can help rid your mouth of harmful bacteria or festering pus. This is one of the safest home remedies for your mouth.
4.      Garlic
Garlic is a natural antibiotic and can yield the growth of bacteria that may be attacking your mouth. You can either chew a clove or two multiple times throughout the day or grind it into a paste and apply it directly to your tooth to relieve pain. This is very helpful if the cause of your toothache is a bacterial infection, but may not be so helpful if your pain is caused by another dental issue. It's important to visit your dentist as soon as you can.
What's the best thing to do in a dental emergency?
The most important thing to remember is to STAY CALM. If you ever find yourself or a loved one experiencing a dental emergency, don't hesitate to go to your nearest emergency room if your situation calls for it. For example, if you are experiencing lost teeth due to a deep laceration, treat the cut first to avoid unnecessary bleeding.
Give our office a call after all priority health concerns are cared for. Your emergency dentist is a dental specialist who is available to provide you immediate advice over the phone to get you through any accident. Dental Emergency? Remember two things: keep calm and contact Smile by Design!