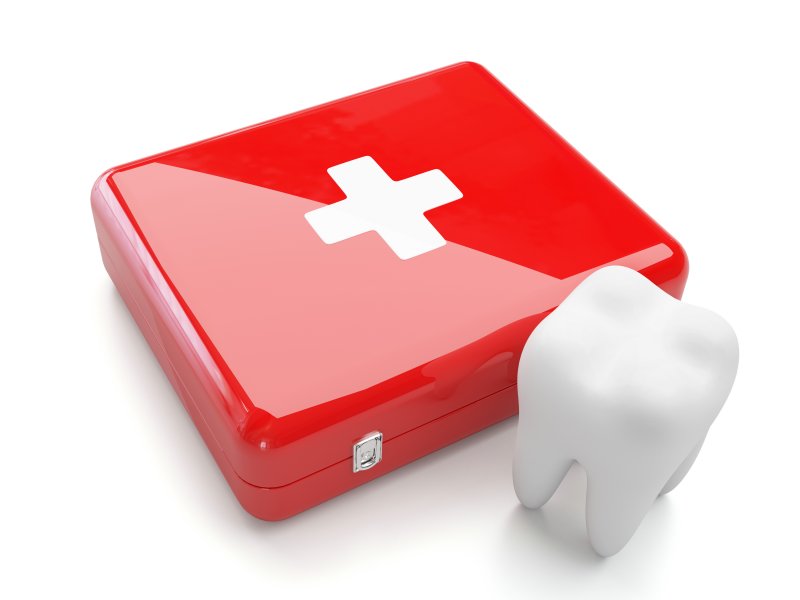 Picture this: after a week full of long meetings, traffic, and deadlines, you've finally made it to the weekend. To celebrate, you have one of your favorite meals delivered before popping a bag of popcorn and sitting down on the couch for an at-home movie night. Just as the opening credits finish, your teeth come down hard on a kernel and you feel a surge of pain stemming from your tooth. A quick trip to the mirror confirms your initial suspicion: your tooth is cracked.
Oral injuries can happen at a moment's notice. To ensure you get the fast, effective relief you need, having a dental emergency kit prepared ahead of time is vital. Fortunately, an emergency dentist in Virginia Beach is sharing the essentials!
#1. General Supplies
From tooth damage to an infection in your gums, stocking your dental emergency kit with general supplies is crucial. Although these items can be found in your standard first-aid kit, having everything you need in one place can be extremely helpful amid an urgent situation. With that in mind, make sure to pack medical-grade gloves, hand sanitizer, cotton balls, and gauze pads.
#2. Dental-Specific Tools
Now that you have some of the basics in your kit, it is time to add dental-specific supplies. To help provide you with relief until you can see your dentist, fill your bag with:
Floss – This can be used to dislodge food particles and debris from between your teeth.
Orthowax – To soothe irritation from broken brackets and wires.
A dental mirror – That way, you can view the inside of your mouth.
Orabase – Which can effectively heal mouth ulcers and canker sores.
Dental filling material – To temporarily repair a tooth where a filling was lost.
Vaseline – Which can act as a short-term seal for a dislodged crown.
#3. Pain Relievers
If you or a loved one has experienced a dental emergency before, then you know the importance of finding fast, effective relief. To help alleviate discomfort and swelling, pack your dental emergency kit with:
Orajel – This is a topical anesthetic that effectively alleviates soreness from soft tissue damage.
An ice pack – If your dental injury results in inflammation or trauma to your mouth, an ice pack can provide temporary relief and reduce swelling.
Ibuprofen – An over-the-counter painkiller can help provide you with the respite you need. However, make sure to not use aspirin, which can make it harder for your blood to clot and make the bleeding worse.
Salt – By rinsing with a combination of salt and warm water, you can prevent an infection from occurring while simultaneously relieving swelling and pain stemming from your injury.
#4. Emergency Dentist Information
Last, but certainly not least, it is important to keep your emergency dentist's information in your kit. Not only will it prevent you from frantically trying to find a local, available dental team in the moment, but it will also help you find their address, phone number, hours, and other pertinent information all in one spot.
Initially, having a separate emergency kit for your dental needs may seem superfluous. However, it can save you from a lot of stress in an already anxiety-inducing situation. Therefore, make sure to start gathering your emergency essentials today!
About the Practice
At Smile by Design, state-of-the-art dental technology, world-class service, and a comfortable environment come together for a one-of-a-kind dental experience. With their talented staff at their side, Dr. Vinita J. Folck, Stephanie L. Santos, and Dr. Madison Santos use their extensive experience and compassionate approach to care to help each of their patients with everything from routine cleanings to same-day emergency visits. If you are looking for a dentist in Virginia Beach, don't hesitate to visit their website or give them a call at 757-499-9639.