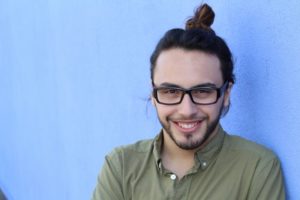 For so long, something always looked off about your teeth. They weren't stained, chipped, or crooked, so it took quite a while to figure out what about them bothered you. Then, you realized what it was – your teeth were shorter than you wanted them to be. Don't worry; you're not stuck with short teeth forever. Read on to learn how your cosmetic dentist in Virginia Beach can use the latest dental techniques to fix your small teeth and boost your confidence!
What Causes Small Teeth?
Older adults are the age group most at-risk for small teeth due to years of wear and tear from daily biting and chewing. However, short teeth can happen to people of any age. One common cause is chronic teeth grinding, which can gradually wear down your tooth enamel. The length of your teeth may also be affected by genetics or certain lifestyle factors, such as past drug use or overconsumption of acidic foods and beverages.
No matter the cause of your small teeth, there are ways of correcting the problem.
Your Options for Fixing Small Teeth
Believe it or not, small teeth can be more than just a cosmetic issue. They might be the result of or even lead to complications like teeth grinding or temporomandibular joint (TMJ) disorder, which can cause tooth sensitivity, jaw pain, and a whole host of other problems.
Luckily, your dentist in Virginia Beach can help. When you visit them for a consultation, they'll examine your mouth, discuss your goals, and determine the best way to improve the size of your teeth. They'll most likely recommend one of three treatments:
Veneers
A veneer is a thin shell that your dentist can place over the front-facing surface of a problematic tooth. It's made of dental porcelain, which can be customized to match the color and shape of your other teeth. In addition to making small teeth appear larger, veneers can also conceal other aesthetic flaws, like cracks, chips, or stains.
Dental Crowns
A dental crown is similar to a veneer, except that it covers the entire part of the tooth that sticks out above the gumline. Crowns are also made from porcelain, which is durable enough to protect your tooth from damage.
Dental Bonding
Dental bonding is a more affordable treatment that involves the use of a tooth-colored resin, the same material used for fillings. This putty-like material is sculpted onto your tooth to build it up to its ideal size.
Transform Your Smile Today!
You don't have to feel insecure about your small teeth any longer. Give your dentist a call today to find out how they can give you the confident, attractive smile you deserve!
About the Authors
At Smile by Design, we have three talented dentists in Virginia Beach who can't wait to help you feel proud of your pearly whites. Dr. Vinita Folck, Dr. Stephanie Santos, and Dr. Madison Squire take the time to get to know each of their patients and listen to their goals. Once they've spent some time talking to you, they can figure out the best way to correct your small teeth. To get started, visit their website or call their dental office at (757)-499-9639.