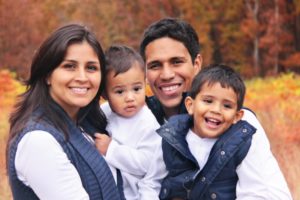 Is there a secret to maintaining your oral health? Your dentist in Virginia says, "No!" The route to enjoying excellent dental wellness requires a few simple steps, which you'll learn about as you continue reading. Additionally, your local professional will reveal how you can maximize your dental insurance before the year ends with a preventive care visit.
The Preventive Care Visit – A Key Step to Oral Health
Preventive care appointments are typically attended every six months and consist of the following:
X-Rays – If it's your first time visiting, your dentist will need to capture a full set of X-Rays so he or she can fully assess the condition of your oral health and build a baseline that will be referred to moving forward.
Medical History Update – While there, you'll also spend time with a dental hygienist who will go over your medical history with you to make sure you receive the safest and most effective treatment possible.
Cleaning – The hygienist will also thoroughly clean your teeth to remove any harmful plaque and tartar that could contribute to tooth decay and poor gum health.
Examination – Your mouth, teeth and gums will then be examined to make sure there are no problems brewing.
Consultation – During the final consultation, you'll be made aware of the findings of your dentist and hygienist, and you and the clinician will work together to develop a plan of action. This will also be a chance for you to ask any questions you may have.
Taking Advantage of Your Dental Insurance
One of the benefits that is common among most insurance carriers is that preventive care visits are 100% covered. The caveat, though, is that the coverage renews at the first of the year, meaning if the benefits aren't utilized during the previous year, they are simply lost.
Thus, your dentist encourages you to take advantage of an opportunity to save time and money. When you visit for a semi-annual appointment, you're able to offset the costs of more complex dental procedures by receiving the care you need early and preventing major issues from fully incubating.
The Next Step
Your next step is to reach out to your dentist to schedule a visit. If you have children, you definitely want to bring them in before the year ends. To avoid school absences, you can schedule their appointment during the holiday break and their follow-up visit during the summer break. Thus, achieving excellent oral health for the entire family doesn't have to be a hassle.
The process starts by simply reaching out to one of the friendly staff members today!
About the Author
Dr. Vinita J. Folck earned her dental degree from the University of Texas Health Science Center at San Antonio. Throughout her career, she's remained steadfast in her efforts to stay abreast of the latest changes in the world of dentistry by maintaining affiliation with such organizations as the Academy of General Dentistry and the Spear Study Club. Dr. Folck helps families enjoy the best in dental health at Smile by Design, and she can be reached for more information through her website.