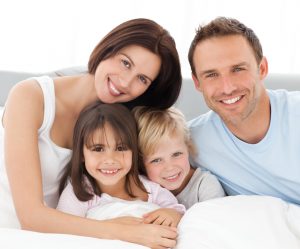 You are well aware of the importance of oral health for your entire family, which is why you're looking for the right dentist in Virginia Beach. The challenge you're facing, though, is determining which professional to work with. What intangibles should your oral expert possess? What are the characteristics to look for? Thankfully, there are some criteria that you can use as a means of measuring a prospective dentist to figure out whether he or she best meets the needs of your household. Learn what they are as you continue reading.
Tips for Finding the Best Dentist
Here are some simple tips that will help you make a decision on what oral expert to work with:
Convenience – One of the first things to be on the lookout for is the location of the prospective dentist's office. Is it convenient for you to get to? Will the office hours mesh well with your current responsibilities? These questions are important to answer because your schedule is already full, and your time is precious.
Services – The family dentist in Virginia Beach that you choose to work with should offer comprehensive services. This will ensure that the varied needs of your loved ones can be met under one roof.
Environment – Is the environment friendly and welcoming? Is it comfortable for both children and adults? These are questions to keep in mind when you visit your local oral expert for an initial consultation.
Patience – One of the intangibles that your dentist should possess is patience. This translates into a willingness to answer any of your questions and provide you with enough information to leave you feeling comfortable about whatever procedure is being performed.
Credentials – Before any work is done, take a moment to assess the credentials of your local professional. Does he or she have the training to perform the services offered in a proficient and safe manner? If you feel comfortable to stamp a big 'Yes' on this and the other questions, then you have found the right dentist!
Why is Now the Right Time to Seek Help?
This is the perfect moment to act on your desires. It will allow you and your family to experience the full magnitude of what excellent oral health has to offer. And in taking this proactive stance, if there are developments like cavities, plaque buildup or other impending problems, they can be addressed before they become troublesome.
Furthermore, when you connect with your new dentist, the whole family can enjoy greater oral health by receiving thorough semi-annual cleanings and tedious oral examinations.
So reach out to your local expert today to schedule your first appointment and prepare to experience dental wellness at a level like never before!
About the Author
The owner and operator of Smile by Design for the last seven years, Dr. Stephanie L. Santos earned her Doctor of Dental Surgery degree from Virginia Commonwealth University. In addition, she has received advanced training in General Residency (AEGD) and is a member of the Spears Education Center Study Club. Dr. Santos can be reached for more information through her website.