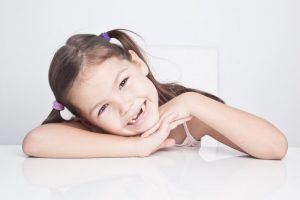 Have you seen the thousands of clever videos of how parents go about removing their child's baby teeth? We hope you're not planning to go viral and get famous from a similar idea.
In fact, you need to know that pulling your child's teeth when they're loose could damage the foundation that their baby teeth have laid out for adult teeth. As tempting as it is to pull out your child's wiggly tooth, your dentist in Virginia Beach wants you to consider taking a more natural approach.
Understand Why Your Child's Tooth is Loose
Just because your child has a loose tooth, doesn't mean that their new adult teeth are ready to come in right away. Sometimes, children could knock their teeth loose from playing roughly or falling. If your child has a loose tooth, it's best to make an appointment with your dentist. This way, you can get to the real reason why your child's tooth is loose. It could be trauma, infection, or damage to the permanent tooth beneath the gum line. Your dentist would be able to discover the reason with high-tech dental x-rays.
First In, First Out
Children using lose their teeth in about the same order they have them come in. Meaning, the front teeth go first just as they came in. This usually happens when children are around the age of six or seven years old.
When permanent teeth begin to come in, the roots of baby teeth dissolve until it is loose enough to fall out painlessly. When the tooth roots dissolve, children can lose their teeth without much bleeding or pain.
If the loose tooth is ready to come out naturally, attempts to extract it may tug on its sensitive roots and cause your child unnecessary pain. It's best to let the natural process take place.
Why Not Consider the Natural Way?
If your child is okay with their loose tooth, why can't you be? It's best not to pull your little ones loose tooth, but rather let them wiggle it around with their tongue as most children do. This helps to minimize the pain and bleeding that's associated with losing teeth. If you ever have any concerns or questions about how your child's teeth are developing, don't hesitate to call your dentist.
Rather than tying a string to your child's tooth and tying it to a doorknob, consider letting nature take its course!
---
About Our Office
Smile By Design offers a full range of dental services for patients of all ages—even the youngest members of your family. If you need a dentist that can help you care for your child's teeth and make sure their adult teeth develop properly, it's time to visit your dentists, Dr. Stephanie L. Santos and Dr. Vinita John Folck. Our dental experts are here to help you conquer your big goal: to take care of your family's health. Have questions about child teeth development? Feel free to call our Virginia Beach office.