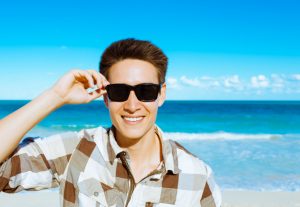 When you think of your smile, naturally, you're going to picky. Everyone is. Your smile is one of the most important traits you can show off to other people. If there is something going on with your smile that you don't like, we'd like to help you. At our office in Virginia Beach, VA, we know a thing or two about giving people the smiles that they want. Tooth-colored fillings are just another way we can transform your smile into a beautiful work of art. Dr. Stephanie Santos and Dr. Vinita Folck are here to alleviate any imperfections and get your smile back to looking and feeling great. Smile By Design truly raises the bar when it comes to providing patients with a smile they can proudly show off for years to come. Are you ready for a smile that will turn heads in all the right ways? Tooth-colored fillings are where it's at!

What Exactly Are Tooth-Colored Fillings?
Decaying or damaged teeth don't have to be something you should have to deal with for the rest of your life. Tooth-colored fillings can provide all of the comfort and good looks you need. They're also referred to as white fillings, but they do the same job. They restore the appearance of your tooth structure naturally, while mimicking the look the rest of your teeth put off. Though they are primarily used to restore fractures and other unsightly ailments, they've been known to cosmetically change the color of the teeth, shape and size. These are all very good restorations to have on your side because it can literally change the appearance of your entire smile. Gaps in between teeth are unsightly for anyone to see. Tooth-colored fillings can fix this problem within one visit. This can make your teeth appear even, straight and simply beautiful. At our office, cavities can be a huge problem. That's why we offer tooth-colored fillings for patients that are suffering from problematic cavities. The fillings are made from high-quality composite and porcelain compounds that are safe and comfortable for your mouth.
If it's benefits you seek, it's benefits you will get:
They match the natural color of your teeth to a T
Slots, grooves or pins need not be replaced
Your tooth is restored to 85%-95% of its original strength
They can be used for the front and back teeth
The material hardens in seconds as opposed to days by alternative compounds
Schedule An Appointment Today
If you think tooth-colored fillings are a good choice for your particular dental situation, we'd love to see you at our Virginia Beach, VA office. You will see firsthand just how much of a difference this procedure can make in your smile. We're proud to offer services to residents from all over, including Lynwood, Salem, Chesapeake, Norfolk, Bay Island and beyond. Get ready to take your smile to the next level!