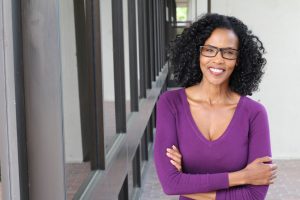 Don't let another year go by without you achieving your goals! 2017 is here and it's time to focus. Did you know that your teeth could actually help you live your dreams? It's true! A beautiful smile gives you the confidence it takes to get to the next level in your personal and professional relationships. With confidence you can achieve anything, and Smile by Design is here to help! Dr. Stephanie Santos and Dr. Vinita Folck offer many cosmetic dental services that will help you get your dream smile. Here's more information about cosmetic dentistry in Virginia Beach, VA.
Tooth Colored Fillings
Gone are the days of having unsightly dark metal fillings in your mouth. These days, if you have a cavity, composite resin is the material of choice to fill it. Composite is easy for our doctors to work with and it can be custom blended to match your existing teeth, which also makes it a great option for repairing small chips and fractures with direct bonding. Composite is durable, bonded directly to your tooth, and can last 10-15 years with excellent home care.
Porcelain Veneers
Best described as a thin "shell" of porcelain, a dental veneer is customized to fit over your tooth. It's ideal for covering or repairing a number of dental issues such as:
Misshapen teeth
Small chips or fractures
Wear
Discoloration or staining
Gaps, spacing, or size discrepancies
Veneers are also custom shaded either to match your existing teeth, or completely change the appearance of your smile. They're stain resistant, which means they don't discolor at the rate of your natural teeth, and you won't have to worry about whitening. Veneers are easy to brush and floss, and can potentially last for 10-15 years with the right home care and regular dental checkups.
Teeth Whitening
One of the quickest ways to make a huge impact on your teeth is to whiten them. You'd be surprised at the difference a brighter smile can make, and many of our patients claim whitening takes years off of their appearance. At Smile by Design, we offer both in-office and take-home whitening systems for our patients' convenience. In-office treatment is ideal for those seeking fast results, while take-home give our patients the freedom to whiten based on their own schedule and needs.
Invisalign
Don't let crooked teeth keep you from smiling any longer! Our doctors are certified Invisalign providers, which means we can help you straighten your teeth with discretion. Instead of using traditional metal braces, Invisalign in Virginia Beach, VA utilizes clear plastic aligners to move your teeth gradually. Aligners are comfortable to wear and virtually invisible, so no one will notice you're straightening your teeth, which is excellent for our busy adult patients.
Contact Smile by Design
If you're ready to claim 2017 as your year, we encourage you to contact your cosmetic dentist in Virginia Beach, VA to learn more about the possibilities for your smile!