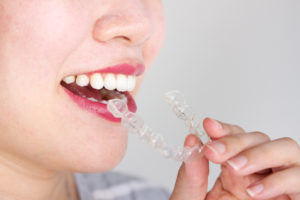 The lines have blurred, and it has become harder to determine whether certain dental procedures are considered cosmetic or restorative. Thus, you may not be sure what is covered by your dental insurance. Thankfully, your cosmetic dentist in Virginia Beach weighs in to answer the question, "Is this procedure covered?" Read on to learn more so you'll be prepared for your next dental visit.
Cosmetic Dentistry Defined
Cosmetic dentistry is the type of care designed to improve the aesthetics of your smile. In many cases, though, the improvements made will enhance the functionality of your teeth as well.
An example is the porcelain veneers procedure, which uses thin ceramic shells to remake the look of your front-facing teeth. By creating a uniformed smile line, it improves your digestion by allowing you to chew your food better.
What is Restorative Dentistry?
As the word 'restorative' suggests, this form of dentistry helps you regain a normal oral health state. However, in restoring your functionality, in some occasions, it enhances the look of your smile.
An example is a dental crown. It is considered to be a restorative dental procedure, but the tooth-colored, porcelain option improves the look of your smile as well.
What is Covered by My Insurance?
With such blurred lines, it's necessary to look at specific forms of treatment and hash out what will typically be covered by your dental insurance. The following is a guide to help clear any confusion:
Invisalign – Although the Invisalign method corrects bite issues and can prevent such problems as TMJ disorder, it is classified as a cosmetic dental procedure and isn't covered by insurance.
Teeth Whitening – Because it's not considered to improve your oral health, teeth whitening typically will not be covered by dental insurance.
Porcelain Veneers – As mentioned earlier, porcelain veneers offer benefits that go beyond aesthetics, but the procedure is still considered to be cosmetic. Although the initial placement isn't covered, in some cases, insurance carriers may cover the replacement of a damaged veneer because it poses an oral health risk to have your dentin exposed.
Dental Bonding – If your dentist is fixing a tooth that is chipped or scratched from an injury, your dental insurance may cover it. In this case, the final decision may come down to how the claim is submitted.
Dental Crowns and Bridges – Considered restorative procedures, crowns and bridges are more likely to be covered, especially if it can be proved that the procedures are being done to support a weak tooth or to repair a damaged digit.
Dental Implant – Although it is considered to be a restorative procedure, the dental implant process is typically not covered by insurance. The usual exception is in cases where a bone graft is needed. Most insurance carriers will pay for the latter and the sedation required to perform the surgery.
Now that you have a basic idea of what is covered, you can plan accordingly for the dental work you need done. To learn more about whether your upcoming procedure will be covered and any available alternatives, contact your dentist in Virginia Beach to schedule an appointment today.
About the Author
Dr. Vinita J. Folck earned her dental degree from the University of Texas Health Science Center at San Antonio and has nearly 15 years of experience practicing dentistry. She takes pride in being able to connect with her patients to get a full scope of their needs. Dr. Folck provides both cosmetic and preventive dentistry at Smile by Design, and she can be reached for more information through her website.