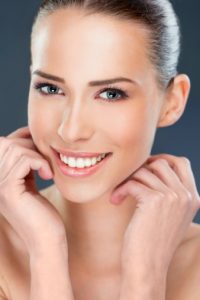 If you've ever had a crown, inlay, onlay, or other dental restoration you're likely aware that traditional dental restorations require at least two appointments. During the first visit, patients' teeth are prepared, and impressions taken that are used by a lab to create a custom smile restoration. In the meantime, patients wear a temporary restoration. During a subsequent appointment several weeks later, patients receive their final dental restoration. At Smile by Design, we offer patients CEREC, the single-visit smile restoration alternative.

What is CEREC?
CEREC stands for Chairside Economical Restoration of Esthetic Ceramics, and it is an in-office dental restoration design and milling system that makes it possible for patients to visit our office with a severely damaged tooth, and leave in a single visit with a beautifully restored smile. Like many of today's most valued technological innovations, CEREC takes advantaged of computer assisted design and manufacturing (CAD/CAM) technology. This advanced technology allows us to offer patients a fully restored smile in a single visit.
What is the Process for One-Visit Crowns Virginia Beach?
At Smile by Design, we're dedicated to offering patients the latest techniques and technologies in dentistry especially those that offer patients better quality results, less interference in daily life, and increased comfort and convenience. CEREC one-visit crowns and other dental restorations give patients all of that and more in a matter of one to two hours. The process begins with dental preparation. This is not unlike the typical restoration process. Damaged tooth structure is shaped and smoothed. Once the tooth is prepared for restoration, we use a specialized powder to enhance the shapes and textures of the prepared tooth in digital images. These images and 3-D digital scans are sent to the chairside milling unit where a unique dental restoration is created from scratch. Once the restoration is complete, our skilled restoration dentists ensure perfect, comfortable fit, polish the crown, and bond the restoration to the prepared tooth with dental cement. The entire process typically takes less than two hours depending on the size of the restoration.
Find Out More from Your CEREC Dentist Virginia Beach
If you have one or more damaged teeth, ask the Smile by Design team about CEREC one-visit crowns during your next visit. This advanced technology allows us to offer patients superior quality restorations without the need for multiple visits. Contact our Virginia Beach team to find out more or schedule a CEREC consultation today.