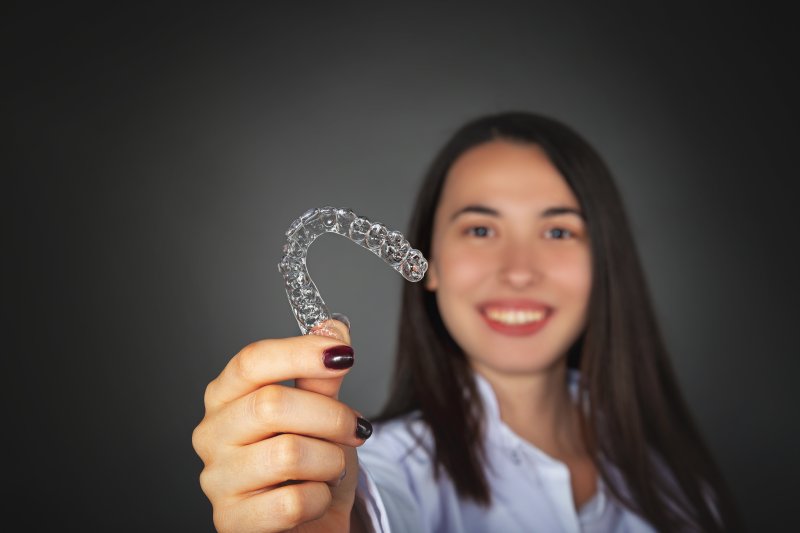 While Invisalign is a fast and relatively easy form of orthodontics, you're still anxious to complete the treatment and enjoy more carefree times on the boardwalk and around the city with your friends. No one wants to put in the time, effort and financial investment of teeth straightening and not enjoy the stellar results you've envisioned. To achieve your best results and fastest straightening time with Invisalign in Virginia Beach, follow these tips.
Do These Things with Invisalign

Your dentist in Virginia Beach probably warned you about how you could slow down your Invisalign progress, but you might not have realized that you could also impact your results in a positive way. We'll look at ways you can help and ways you can hurt your Invisalign outcome and timeline.
Don't Do These Things with Invisalign
Don't move to the next aligner before the dentist says to – it won't make your treatment go faster.
Don't use aligners out of order.
Don't take the trays out to talk – you'll get better at it much faster if you practice talking with them in.
Don't worry about how your Invisalign looks – they're not very noticeable and certainly less visible than a mouthful of metal!
Do These Things with Invisalign
Floss every day. Those aligners can make it easy for food to stick around and do damage to your teeth.
Brush faithfully, for the same reason – if you have to have restorative dental work done, it can impact how your whole set of aligners fit.
Wear your aligners at least 22 hours a day.
For the first two full days with a new tray, wear your aligners all the time except to brush.
Go for the gold by opting for the "buttons" or elastics that will help speed up your treatment.
Drink a lot of water to keep bacteria under control.
Follow your dentist's recommendations for what to eat and not eat.
Use a whitening toothpaste – it will work even better with Invisalign than without because the trays keep fluoride and the whitening substance on your teeth longer.
The Biggest Risk of Invisalign
To be honest, the biggest risk of Invisalign is…well, you! They won't work if you don't wear them. Removing them for every little thing can have big consequences!
You're in control of your success. Not wearing your aligners can do more than slow your treatment…it can actually reverse previous progress or even change the course of your treatment. If you are as committed to your Invisalign success as your dentist is, you're sure to have the best results possible.
About the Author
At Smile by Design, Dr. Stephanie L. Santos and Dr. Vinita J. Folck understand the need to find a good fit in not only your Invisalign aligner trays, but also in the dentist you choose to straighten your teeth. That's why they offer a complimentary visit to meet them, tour their office and chat about what you're looking for in a dental practice. Contact them at (757) 499-9639 to find out if you are a good candidate for Invisalign.