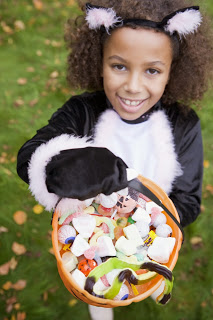 At
Smile by Design
,
Dr. Santos
and
Dr. Folck
encourage their
Virginia Beach
patients to come in for checkups at least twice a year. Why so often? Because catching
common oral health conditions like gum disease and tooth decay will lead to
less invasive, more comfortable care. And with 2013 quickly coming to an end,
is there a better time for your family to come in for a checkup than before the
holidays start?
Halloween, Thanksgiving, and the December holidays all come
with their own special treats—ones that are tasty but pose a threat to your
oral health. With a
family dentistry
checkup at
Smile by Design
, our
Virginia Beach
dental team can assess
your current health and determine if you'll need care before the holidays
arrive.
Even though you should be careful how many sweets you
consume, we want you to enjoy the time you spend with friends and family, and
that means being able to enjoy a few goodies over the next few months. What's
more, seeing you before the holidays begin will give us a chance to offer some
nutritional advice as well.
A natural sweetener known as xylitol can be used instead of sugar in holiday treats because it's
sweet but won't cause the same problems as regular sugar. In fact, xylitol is used in some toothpaste
brands to guard against cavities. That's because sugar leads to the creation of
acid in the mouth, while xylitol creates
a neutral atmosphere that makes it difficult for harmful bacteria to cling to
teeth.
Learn more about
xylitol
by visiting
Xylitol.org
.
And to schedule a visit for yourself or someone else in your family,
call
Smile by Design
today for an
appointment. We're happy to serve patients from
Virginia Beach
and beyond.