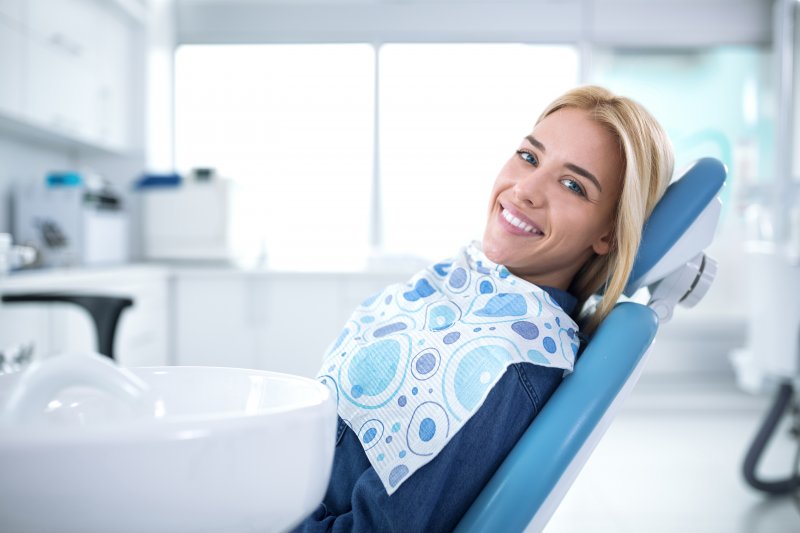 According to the Centers for Disease Control and Prevention, social distancing has played a crucial role in limiting the spread of COVID-19. In fact, they estimate that the 6-foot distance guidelines have saved up to 185,000 lives in this novel pandemic.
Since the fight against COVID-19 is not yet over, many patients wonder how social distancing will play a role in their upcoming appointment. Your dentist in Virginia Beach shares six ways dental safety has incorporated physical distancing guidelines.
Contactless Greetings
While it is inevitable that you and your dentist will come within 6 feet of each other throughout your appointment, it is important that social distancing can be practiced when possible. Therefore, welcoming hugs and warm handshakes will be swapped out for waving from a distance and friendly elbow bumps.
New Waiting Room Protocol
Pre-COVID-19, waiting rooms were often home to multiple patients, communal entertainment, and sardine-style seating. However, while fighting a pandemic, the traditional waiting room experience has been entirely re-designed. Here are just a few of the changes you can expect:
Virtual waiting rooms.
Designated seating.
Controlled foot-traffic by staff.
No magazines or toy chests.
Spaced Out Appointments
To limit the number of patients coming in and out of the office, dentists have introduced sequenced patient scheduling. This new scheduling practice reduces the number of people in the building at any given moment and avoids congested scheduling that could pack the waiting room.
Tailored Patient Hours
Although dentists are limiting the number of appointments they are taking in one day, they are offering custom time blocks for certain patients to reduce their number of trips to their office. This is especially helpful for those who are considered at-risk or patients who are looking to get a check-up and cleaning for their entire family.
Virtual Follow-up Appointments
In an effort to comply with stay-at-home orders, dentists across the U.S. are incorporating virtual follow-up appointments into their practice. This will provide patients with a dedicated appointment on their phone, laptop, or tablet to check-in with their dentist after their visit.
Assigned Safety Champion
For safety guidelines and infection control protocols to be followed, both the staff and patients need to be informed of what is expected from them at the office. In addition to clear signs and extensive training, each day one person will be assigned as the safety champion or coordinator. His or her responsibility will be to make sure patients and staff are following the new guidelines to keep everyone safe in this pandemic.
Practicing social distancing at the dentist can seem nearly impossible. However, these six guidelines are set in place so you can make your oral care a priority without compromising your safety.
About Smile by Design
In addition to their high-quality treatment and extensive experience, the team at Smile by Design incorporates one more important element into their service fun! Dr. Santos, Dr. Folck, and their friendly staff are dedicated to providing positive, safe, all-inclusive care to the people of Virginia Beach. Before typing "dentist near me" into Google, visit their website or give them a call at 757-499-9639.