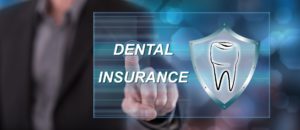 Dental insurance in Virginia Beach is an investment in your oral health because you have access to affordable dentistry. Although more Americans than ever have coverage, less than 3% of adults reach their annual limits. Many people skip routine care or put off dental work because of the cost, despite having coverage. Don't let confusion about your benefits stop you from getting the care you need. Here are 4 things to remember to maximize your dental insurance, so you can achieve your best smile without breaking the bank.
1. Preventive Dentistry is Covered 100%
Teeth are meant to last for a lifetime, but 120 million Americans are missing at least one tooth. While brushing and flossing help safeguard your smile from cavities and gum disease, the American Dental Association also recommends a cleaning and checkup every 6 months. Your insurance plan focuses on prevention to stop common oral health issues from occurring in the first place, allowing you to preserve your natural smile and avoid costly treatments later. Every $1 spent on prevention can save up to $50 on restorative fees. Your dental insurance makes it easy to invest in the power of prevention because cleanings, checkups, X-rays, and other preventative treatments are covered 100% after a co-payment.
2. Don't Delay Dental Work
With the current state of the economy, everyone is looking for ways to cut back their expenses, but don't delay dental work if money is tight. After meeting your annual deductible, your insurance can pay 80% of the cost of minor restorative treatments but will only cover 50% of major services. You can use your dental insurance to address issues while they are small to avoid costly procedures down the road.
3. In-Network VS Out-of-Network Dentist
Your dental insurance recommends choosing a dentist in Virginia Beach that's in-network to benefit from more coverage at the time of services. They have pre-negotiated rates with preferred dental practices for common treatments. Contrary to what you might have heard, you can still use your insurance at an out-of-network dentist; however, you'll have to pay the difference between the office's fees and your policy's allowable coverage.
4. Dental Insurance Doesn't Last Forever
Your dental insurance policy expires at the end of the year and your benefits will reset. Anything you haven't used won't carry over into the new year. You won't be reimbursed for your premiums or deductible. If you don't use all your benefits, you could throw hundreds to thousands of dollars down the drain.
Don't worry, your dental team will work on your behalf with your insurance to maximize your benefits. It's easier than ever to invest in a healthy smile without draining your wallet.
About Dr. Vinita Folck
Dr. Folck earned her dental degree from the University of Texas Health Science Center and has regularly continued her education in advanced services. She accepts many dental insurances to keep dentistry affordable and is a member of various professional organizations, including the American Dental Association. If you need an appointment before the end of the year, contact our office today.