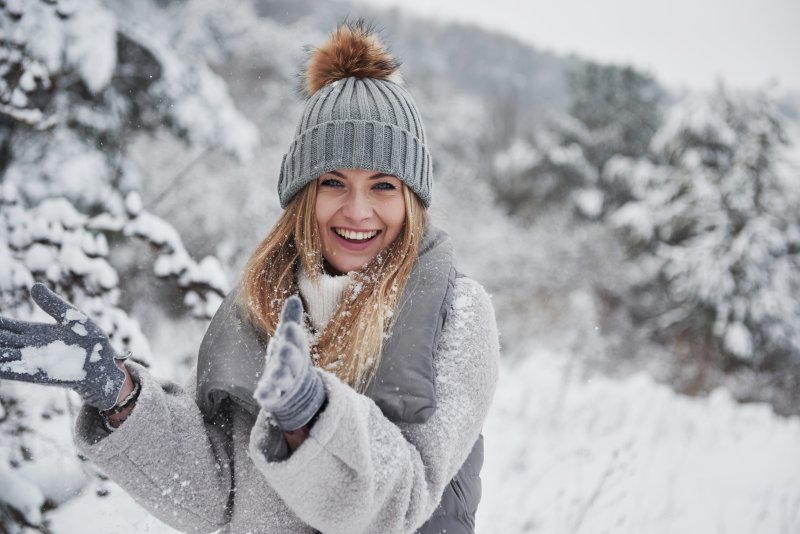 For some of us, the holiday season is less about relaxing and more about dealing with travel, cooking, and buying gifts. In the midst of all that, finding the time to take care of your oral health can be a little bit of a challenge. Thankfully, if you go into the holiday season with a plan, it won't be hard to make sure your and your family's teeth remain in good shape. Here are a few things you can do to preserve your oral health this holiday season.
Keep Up With your Routine
As always, the best thing you can do for your teeth is to stay consistent with brushing and flossing. If you're traveling, however, that's easier said than done. If you're indulging at dinner, it's important to prioritize your nightly dental hygiene routine as well. If you find yourself frequently forgetting to bring floss or mouthwash when you leave the house, you could also consider getting a travel dental kit that you can carry with you conveniently.
Avoid Certain Holiday Foods
Toffee, candy canes, and caramel are holiday favorites, but each of them can cause serious problems for your oral health. Hard candies can splinter in the mouth or do damage to your teeth, while gummy candies stick to every corner of your mouth, feeding the bacteria that live there. Instead, try to indulge in some holiday treats that can foster your oral health. Dried fruit, cheeses, and nuts are all festive foods that your teeth will love.
Try Sugar-free Gum
It can be difficult to break away from the festivities to go brush your teeth. While it isn't quite as effective, chewing sugar-free gum after meals can improve your oral health, at least when compared to doing nothing at all. The gum will boost saliva production, which carries away food particles into the stomach. It will also collect any excess food particles that may be stuck to your teeth. Xylitol gum can make for a nice temporary stopgap until you can find the time to brush properly.
As hectic as the holidays can be, you definitely don't need one more thing on your plate. Luckily, taking care of your teeth just takes a little bit of forethought. Keep these tips in mind, and you should be just fine.
About Our Practice
At Smile by Design, our name isn't just what we put on the sign out front—it's a promise we make to everyone who enters our office. We will listen carefully to all your issues and concerns so that we can guide you toward your perfect smile. We'll also give you access to state-of-the-art dental technology and the expertise of the three knowledgeable dentists we have on staff. If you have any questions about taking care of your teeth this holiday season, we can be reached at our website or by phone at (757) 499-9639.