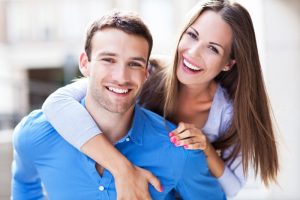 If you've just moved to a new area, you want to make sure your family has all the necessities. That means picking out a general practitioner and dentist that all your family members can rely on. It doesn't make sense for each of your family members to have their own dentist though, so why go through the extra trouble of scheduling appointments for all of them when you can have a family dentist in Virginia Beach cater to all their needs?
Your dentist understands this, but if you're not yet convinced, take a moment to consider some of the benefits a family dentist offers.
A Family Dentist is More Convenient
When each of your family members has their own dentist, it can make scheduling a total nightmare. It's easy to lose track of who has an appointment which day and at what time. Some dentists may not be available certain days during the week. Others may not be available on the weekends.
With a family dentist, you can keep all of your family's dental appointments in one place. You only have one number to remember and your family can even go as a group!
You Can Obtain a Variety of Services
It's common for a dental practice to offer a wide variety of services. This is especially true for family practices because your dentist knows they'll have to cater to many kinds of people. If you have a teenager who wants to straighten their teeth with Invisalign clear aligners, your practice should have it available.
Furthermore, if your grandparent or other older family member needs to have their dentures replaced, they should have the ability to schedule a consultation and get it done. And if you want to whiten your aging teeth a few shades, you'll have the convenience of single-visit whitening at your disposal. That's just a few of the services your family dentist in Virginia Beach offers.
There's More Flexibility for Your Family
Families are notorious for having very busy schedules all day and night. If you need to drop your kids off at school, your family dentist can schedule an appointment for you in the morning so you can make it to your cleaning before noon. By the time school's out, you can pick up your kids and take them to their appointment the same day, without having to travel to a different location.
Getting your family to the dentist shouldn't be a difficult process. Call your family dentist in Virginia Beach to see how they can accommodate you!
About the Author
Dr. Stephanie L. Santos earned her Doctor of Dental Surgery degree from Virginia Commonwealth University. She offers a wide variety of dental services to patients of all ages. By being a part of the SPEAR Study Club, she's able to provide the most up-to-date services with the most advanced technology available. To learn more about her practice, contact her at (757) 499-9639 or visit her website.