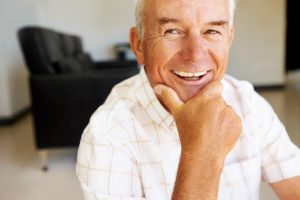 Gum disease threatens teeth, gums, bone and overall health. Learn its symptoms and treatments from your Virginia Beach dentists at Smile by Design.
Virginia Beach dentists, Stephanie Santos DDS and Vinita John Folck DDS, wish to educate their patients on a condition which affects almost 50 percent of American adults. It's called gum disease, a dangerous oral health problem that causes everything from bleeding gums to tooth loss. Studies link it to serious systemic problems issues such as diabetes, heart disease, and dementia, too.
The symptoms and causes of gum disease
Gum disease, in its mildest form, gingivitis, exhibits symptoms such as:
gums which bleed when brushing
swelling
redness instead of a light pink color
tenderness
While heredity, some prescription drugs, hormonal imbalances, smoking, diabetes and even stress impact gum health, gum disease mostly originates in bacteria-filled plaque and tartar. This material accumulates from food residues on teeth and at the gum line. Often, the symptoms of mild gingivitis clear up with a thorough professional cleaning at Smile By Design and daily at-home brushing and flossing at home.
More advanced forms of the gum disease, periodontitis, exhibit even more worrisome symptoms, including:
chronic bad breath
pus at the gum line
formation of deep gum pockets or spaces between the soft tissue and tooth roots
gum recession
loss of bone density in the alveolar ridge, the part of the jaw which anchors teeth
destruction of connective tissue
tooth mobility
tooth loss
a "long tooth" appearance
Additionally, doctors and dentists see links between the tissue inflammation characteristic of periodontitis and systemic conditions such as rheumatoid arthritis, type-2 diabetes, stroke, cardiovascular disease, heart attack, dementia and pregnancy complications. So, periodontal disease requires serious consideration and treatment by your Virginia Beach dentist.
Virginia Beach periodontal therapy
During routine dental examinations, Drs. Santos and Folck visually inspect gums for signs of periodontitis and perform periodontal probing. This simple measure of gum pocket depth (Normal depth is 1 to 3 mm) indicates how healthy soft tissues are.
If the Virginia Beach dentists find symptoms of concern, they may recommend a "deep cleaning," manual scaling of tooth surfaces and root planing to smooth roots so gums re-attach. Along with deep cleaning, gum disease treatment combines with application of oral antibiotics such as Oraqix, Peridex or Arestin to quell infection.
When added to diligent home hygiene, Virginia Beach gum disease treatment restores and maintains periodontal health. The professional team at Smile by Design likes to see periodontal patients 3 to 4 time a year to keep soft oral tissues clean as gums and teeth stay much healthier with more frequent cleanings.
Contact the office
If you suspect some gum issues, don't delay. Contact the Smile by Design staff for a dental exam and hygienic cleaning. Your gums, teeth and systemic health will prosper because of it.