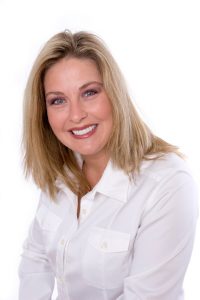 Chips, cracks, stains–together they detract from a healthy smile. Virginia Beach porcelain veneers from Smile by Design disguise minor cosmetic problems for great-looking teeth.
When teeth whitening or cosmetic bonding aren't sufficient to refurbish a cracked, stained, gapped or chipped smile, porcelain veneers may solve the problem. Individually crafted for perfect fit and smile aesthetics, Virginia Beach porcelain veneers from Stephanie L. Santos DDS and Vinita John Folck DDS change smiles from dull and uneven to bright and straight.
Are Virginia Beach porcelain veneers right for you?
Dr. Santos or Dr. Folck see many patients who wish to improve how their smiles. One popular cosmetic improvement is the porcelain veneer. Thin, individually-crafted shells of fine porcelain, porcelain veneers are bonded to the front sides of one or more teeth marred by:
misalignment
small chips
hairline cracks
odd shape or size
gaps and overcrowding
discolorations from smoking, aging, foods, beverages, prescriptions or root canal therapy
The veneer ceramic looks very natural in texture and color and adds a measure of durability to each tooth.
How does the veneer treatment proceed?
The best candidates for Virginia Beach dental veneers have healthy teeth and gums.  After an oral examination and cosmetic imaging to determine if an individual can receive veneers,  the Virginia Beach cosmetic dentist removes a thin slice (½ mm) of enamel from each tooth to be treated. This preparation allows room for the veneers and also makes the cosmetic change a permanent one. Some individuals experience  tooth sensitivity after the prep, but this resolves.
In addition, the dentist takes impressions to send to an outside lab with detailed instructions for the ceramist. This expert technician uses a model of the patient's teeth to custom fabricate each veneer.
During the next dental appointment, Dr. Santos or Folck glues the veneers in place with special resin. She adjusts the color of the resin, achieving the most natural look possible. After curing the adhesive, the dentist fine-tunes the Virginia Beach dental veneers for optimal shape and bite.
Can you take care of Virginia Beach porcelain veneers?
The answer is yes. Care for veneers with your usual careful oral hygiene. Brush twice daily, and floss each day to remove food residue and plaque. Get semi-annual exams and hygienic cleanings at Smile by Design. Plus, treat your veneers gently–that is, don't chew ice cubes or bite the end of your pencil. Your veneers should keep your smile dazzling and even for up to 20 years says the American Academy of Cosmetic Dentistry (AACD).
Dissatisfied with your teeth?
Improve your self-image with a great new smile. Porcelain veneers often partner with Zoom! teeth whitening, cosmetic bonding, tooth-colored fillings and same-day porcelain crowns as part of a smile makeover. Your Virginia Beach cosmetic dentist will review your smile goals and offer a treatment plan individualized for your best oral health and facial appearance.
Contact the friendly team at Smile by Design today for a consultation. Learn if veneers and other cosmetic dental services are right for you.