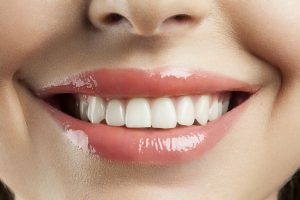 Are you living with a less than perfect smile? If so, cosmetic dentistry will give you the attractive smile you have always wanted. Due to stereotypes from the past, many often believe that cosmetic dentistry is only for the vain or the elite. However, due to various advancements, cosmetic dentistry is more affordable than ever, allowing people from all walks of life to transform their smiles. As a cosmetic dentist in Virginia Beach, we offer a diversity of cosmetic procedures to drastically enhance the appearance of your smile. We will give you a smile you will love showing off using simple and minimally invasive procedures.

Zoom! Teeth Whitening
Nothing causes your confidence to dull more than a discolored smile. Unfortunately, tooth discoloration is a natural part of the aging process. However, our smiles often appear to be years older than what they really are due to discoloration caused from foods and lifestyle habits. You can restore a youthful, white smile with Zoom! Teeth Whitening. This whitening system will brighten your smile by as much as 10 shades in just one appointment.
Tooth-Colored Fillings
In the past, when you needed a cavity filled, your only option was to use dark metal fillings. While traditional amalgam fillings are effective, they cause an eyesore in your smile. Now, you can benefit from tooth-colored fillings that match your enamel color. The natural-looking fillings allow the restorations to blend in seamlessly with your natural teeth. No matter if you need a new dental filling or would like to replace an old metal filling, tooth-colored fillings will give you a more attractive smile.
Porcelain Veneers
Porcelain veneers have quickly become one of the most widely sought cosmetic procedures because they produce drastic results. Natural-looking false fronts are bonded to the front side of the teeth to hide cosmetic flaws. In addition, veneers give your teeth a shapelier and more proportionate appearance. Often, they are used as an alternative to other procedures, such as orthodontic treatments. The minimally invasive procedure will give you a bright, white smile to allow you to smile confidently.
Invisalign
If you have misaligned teeth, you now have an alternative option to traditional braces. Invisalign will straighten your smile using clear plastic aligner trays. The trays will gradually move your teeth into their correct positions using the most discreet and comfortable orthodontic treatment available. You will get the straight smile you have always wanted in less time using the best advancement in orthodontics.
Transform Your Smile Today
The appearance of your teeth has a large impact on your life as many believe your smile is essential for positive social and career opportunities. Do not let an imperfect smile hold you back any longer. Gain the confidence you need to smile brightly with your cosmetic dentist.
We will perform the necessary consultation to determine which cosmetic procedures will meet your needs. Using a customized treatment plan, we will give you the dazzling smile you have always wanted. Contact our office today to schedule a consultation.