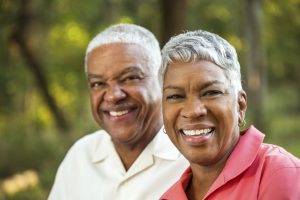 You want a new Virginia Beach dentist. What factors into the selection? Learn important questions to ask in choosing a dental care provider.
You're seeking a new dentist. You don't know anyone in the area, and worry you will make the wrong choice in a Virginia Beach dentist. Drs. Stephanie Santos and Vinita John Folck invite you to look at Smile by Design and ask: "What makes this dental practice special?"
Smile by Design is special because of qualifications
Go ahead and research what education, skills and associations Virginia Beach family dentists offer. Look into websites for undergraduate degrees and dental school graduation. What professional associations do they belong to? Are they committed to continuing education for themselves and for their staff?
For instance, Drs. Santos and Dr. Folck are both active members of the well-respected Spears Education Center Study Club. Among other memberships, they belong to the American Dental Association.
Smile by Design is special because of up-to-date dental services
Find out what services your prospective family dentist in Virginia Beach offers. Do they match what your family needs? Like the dentists at Smile by Design, does the new dentist formulate individualized treatment plans, with an emphasis on preventive care? Does care extend across the age spectrum, with fluoride treatments and sealants for youngsters and periodontal care and root canal therapy for the adult? Are orthodontics a prime consideration for the teen?
The team at Smile by Design are pleased to offer a wide range of preventive, restorative and cosmetic dental services, individualized according to patient need and goals. For instance, Drs. Santos and Folck deliver:
dentures–full and partial
bridgework for traditional tooth replacement
dental implant restorations for stable long-lasting prosthetic teeth
CEREC same-visit porcelain crowns for beautiful restorations quickly
white fillings for metal-free restoration
root canal therapy to save ailing or injured teeth
wisdom teeth extractions to eliminate impaction, infection and crowding
TAP, EMA and Silent Nite sleep apnea mouth guards for a restful, healthy night's sleep
Invisalign clear braces for straight smiles quickly and discreetly
porcelain veneers to cover large imperfections such as cracks and chips
cosmetic resin bonding to fill gaps and pits and smooth mild crowding
Zoom! light-activated teeth whitening for a smile brighter by several shades
periodontal therapy to restore gum health
Smile by Design is special because of patient comfort
All the skill, credentials and services in the world amount to nothing if the patient is uncomfortable. Ask how your new dentist handles dental emergencies What is his or her off-hours policy? Is the office atmosphere welcoming and relaxing? Is the staff friendly and patient-centered?
At Smile by Design, even the youngest or most nervous of patients feels at ease. The entire team works diligently to explain procedures, encourage patient participation in treatment plans and provide absolutely pain-free procedures. Check the patient testimonials for a snapshot of how this Virginia Beach dental office functions in every day and emergency situations.
Contact Smile by Design
So, ask plenty of questions and see why Smile by Design is the special dental office for your family. After just one visit, you'll surely want to stay and keep smiling for years. Contact the staff to set-up a new patient appointment.