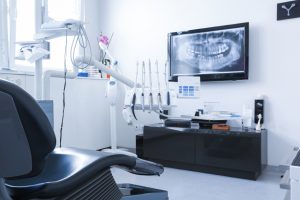 If you've finally decided to take the step to fix your tooth loss with dental implants in Virginia Beach, we understand you have some questions about the procedure. Smile by Design is an implant dentist in Virginia Beach to regain a complete smile with dental implants. We'll perform a thorough evaluation of your oral health to determine if you're a candidate for dental implants. Then, we will create a customized treatment plan to give you an amazing new smile.

What Does the Dental Implant Procedure Involve?
Dental implants offer a safe, effective and permanent solution to treat tooth loss using prosthetic teeth that are anchored to the jawbone using titanium posts. Implants offer an average of a 95 percent success rate when performed by a qualified implant dentist in Virginia Beach.
Prior to undergoing an implant procedure, you will need a thorough evaluation to determine if you're a candidate for implants. In order to benefit from implants, you must have healthy gums and bones. You must also have adequate bone density to support the implant, but if you don't have enough bone, bone grafting can often be used. If you need bone grafting, this will be the first step to your procedure.
For those who have adequate bone density and health gums, a local anesthesia will be used to perform the implant surgery. During the first phase of the surgery, titanium posts are surgically inserted into the jawbone. The titanium posts are bio-compatible, allowing the body to accept the implant. Your jawbone will naturally fuse to the implant to act as a new tooth root.
Once your posts are in place, you will have to wait for the bone to fuse to the implant. During this time, you will need to keep your incision site clean and avoid anything that may irritate or infect the incision sites. Finally, we will place abutments, which are attached to the posts. Often, ceramic or metal abutments are used, which will hold the prosthetic teeth in place.
Dental Implants in Virginia Beach
Despite what many think, the procedure for dental implants really isn't that bad and recovery time is minimal. While the thought of surgery may seem scary, the pain and discomfort from the procedure are usually minimal. Often, you can cope with the discomfort with pain medications and anti-inflammatory medications.
Depending on your unique case, your entire implant procedure can last anywhere from 2 to 9 months. However, the length of time varies depending on the number of procedures needed prior to inserting the posts and the number of teeth needing to be replaced.
All-in-all, dental implants are the best way to permanently treat tooth loss with an option that looks and functions like your natural teeth. Using implant dentistry in Virginia Beach, you'll get a new smile with Smile by Design. If you're in need of dental implants in Virginia Beach, please call our office at (757) 499-9639 to schedule a consultation. We're here to help you fill the gap using dental implants.