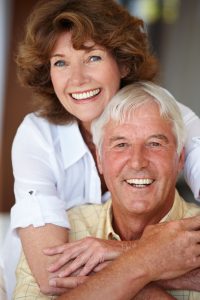 If you've got one or more missing teeth, you know the effect those gaps can have on your self-esteem. And it's not just your confidence that suffers as a result of tooth loss: simple acts like eating, speaking and smiling become more difficult, too. There's really no question about it — missing teeth simply must be replaced. If you've chosen dental implants for your tooth replacement, that's wonderful! In fact, they're the best option available to people with otherwise healthy mouths. Dental implants in Virginia Beach are completed in two phases: the placement and restoration. Keep reading to learn about the procedure from the experts at Smile by Design.
Dental implants: Worth the investment (and then some)
Anyone who has ever had missing teeth replaced with dental implants will likely tell you two things — it's a long process, but the end result is totally worth it. Nothing else replaces teeth as well as dental implants, because no other option replaces the tooth's root as well as its crown. The dental implant placement places the prosthetic root into the gum, and the restoration attaches the new tooth replacement on top.
The placement
When you come to Smile by Design for dental implants, we'll thoroughly examine your mouth and discuss the procedure with you to make sure it's the best option for you and your mouth. Once we're sure that it is, we'll recommend an excellent oral surgeon to perform the placement of your dental implants.
When the time comes for placement, the oral surgeon surgically places a tiny titanium post (the implant) into the space left by each missing tooth. You'll have a temporary tooth replacement to wear during your recovery — a period of six months, on average, when the jawbone and implant will slowly fuse together.
The restoration
Once your recovery is complete and your implant has become one with your jawbone, you'll come back to Smile by Design for the restoration… or as we like to call it, when the magic happens.
To place your new replacement teeth, your dentist exposes the top of each dental implant and places an abutment, a tiny device that connects the tooth with its new root, on top. Then your prosthetic tooth is securely bonded to the abutment, and you get the first look at your new, complete and beautiful smile!
Benefits of dental implants
After the entire treatment is complete, you'll be able to enjoy the numerous benefits of dental implants. Some of the most significant include:
Restored ability to eat, speak and chew like you did before your missing teeth

Increased oral health

Your jawbone stays healthy and free from degeneration

No need for messy denture adhesives or ill-fitting devices
When you're ready to experience these benefits of dental implants for yourself, don't wait to contact Smile by Design for your appointment! We'd love to help you enjoy a complete smile once again. Schedule your tooth replacement consultation today!